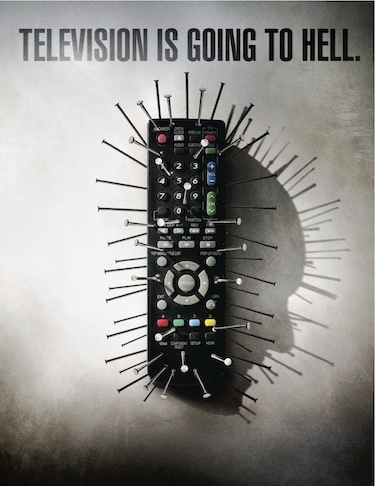 PINHEAD TO BE UNLEASHED ON TELEVISION AUDIENCES!
ROY LEE & DAN FARAH BOARD TV ADAPTATION OF CLASSIC HELLRAISER HORROR FRANCHISE
Producers Roy Lee (IT, The Exorcist, Bates Motel, The Grudge, The Ring) and Dan Farah (Ready Player One) have joined forces with producers/rights holders Lawrence Kuppin, David Salzman and Eric Gardner, to produce an original series based on the iconic Hellraiser horror franchise. The search for a visionary writer-showrunner is underway, with several A-list names and networks already circling the project.
One of the most terrifying franchises in film history, this will mark the television series debut for Hellraiser. Originally based on Clive Barker's 1986 novella The Hellbound Heart, Hellraiser quickly evolved into a global pop-culture phenomenon. In addition to ten films, the franchise has also spawned a book anthology, comic books, apparel, DVDs and myriad globally licensed products. The first film was featured on Bravo's 100 Scariest Movie Moments and is perennially cited as one of the scariest movies of all time.
Centering on the elegantly Machiavellian antagonist Pinhead and the infamous Lament Configuration (the puzzle box which opens the portal to what appears to be Hell), the series will incorporate the elements of classic Hellraiser mythology while delivering a modern re-imagining of the seminal brand for television.
The horror genre has been extremely hot and in demand lately, with AMC's The Walking Dead, Netflix's Amblin produced Haunting of Hill House, Netflix's Stranger Things, HBO's True Blood, SyFy's Channel Zero, and Ryan Murphy / FX's American Horror Story, increasing the appetite for more horror across more and more small screen platforms.
"With the current proliferation of hit horror-themed series, we decided the time was finally at hand to take the Hellraiser TV rights off the shelf," said Gardner. "Now with the addition of Roy and Dan, we have assembled the quintessential Dream Team, or may I say Nightmare Team."
Said Salzman: "Hellraiser is an internationally recognizable brand with one of the most memorable uber-villains of all time and a built-in multi-generational fan base."