Pulp-Drenched Rondo Out on DVD & VOD June 4th
Part Black Comedy, Part Slasher, Part Revenge Thriller. All Exploitation!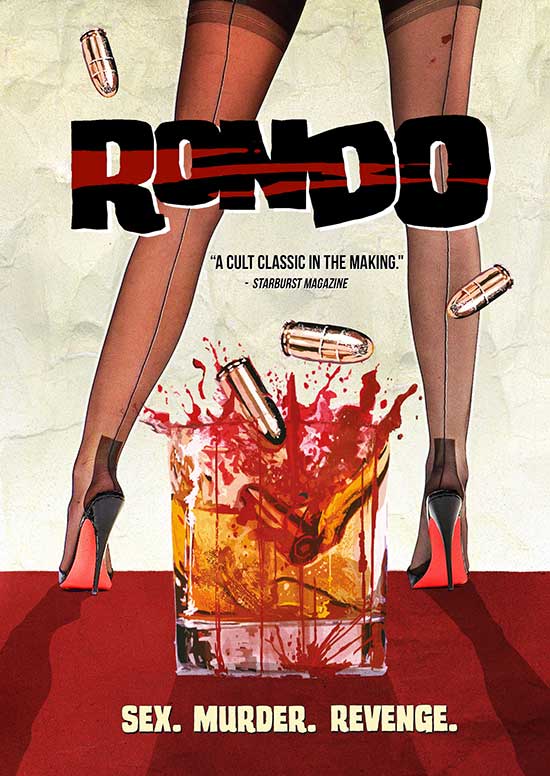 Paying homage to the grindhouse features of the 1960s & '70s, Drew Barnhardt's Rondo is a darkly sexual, craftily stylized and wildly entertaining crime and revenge melodrama. This film festival and critics favorite will come out on DVD and VOD June 4th.
Paul, a troubled young veteran, is told by a psychiatrist that sex is the solution to his dependency and drinking problems. But things turns out otherwise as Paul and his sister are sucked into a criminal underworld where sex and murder are daily specials and revenge is served piping hot.
Title: Rondo: Director: Drew Barnhardt; Starring: Luke Sorge, Brenna Otts, Ketrick "Jazz" Copeland, Gena Shaw; Country: USA; Year: 2018; Running Time: 88 minutes; Sound: Dolby Digital 5.1; Language: English; Aspect Ratio:  1.77:1; UPC: 851597006759; SRP: $14.95
Rondo – Trailer from artsploitation on Vimeo.
Special DVD Features:
Director's Commentary
Delete Scenes
Selected music commentaries with composer Ryan Franks (27 min)
The artwork of Rondo (poster art and lobby cards set to music) (3 min