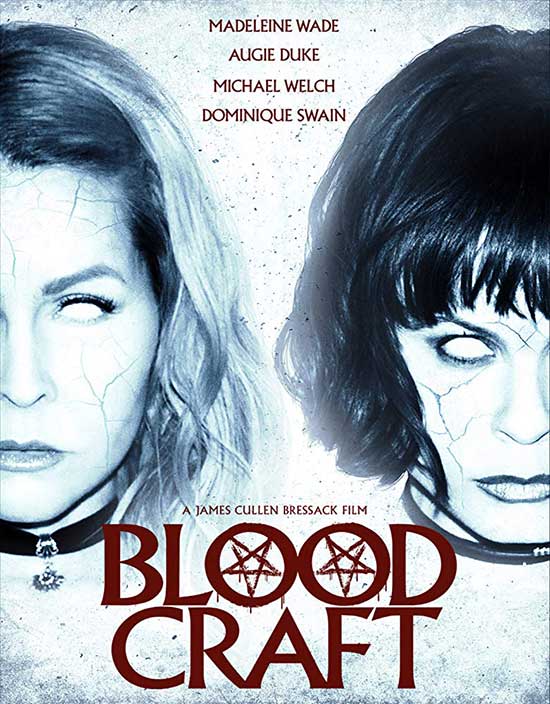 The first official trailer and poster for BLOOD CRAFT, featuring a who's who of horror including Dominique Swain (FACE/OFF), Michael Welch (from THE FINAL WISH), Mark Rolston ('Drake' in ALIENS!), and Dave Sheridan (THE DEVIL'S REJECTS) has been released
The witchcraft-centric horror film Blood Craft, featuring Dominique Swain (Face-Off), Dave Sheridan (The Devil's Rejects), Mark Rolston (Aliens) and Twilight's Michael Welch (The Final Wish) will be out April 9th.
Directed and co-written by genre specialist James Cullen Bressack, the film tells of two witchcraft-practicing sisters (Madeleine Wade and Augie Duke) out to get revenge on their already dead father.
Madeleine Wade, who also stars in the film, co-wrote the screenplay.
Says Bressack, "We can't wait for audiences to discover this unique, disturbing and very Disturbing film…"
The film, which will first play festivals through March, on digital April 9th.
The film was produced by James Cullen Bressack, Micah Brandt, James Thomas, and Madeleine Wade.
Official synopsis : Two sisters who suffered abuse as children at the hands of their sadistic father decide, after his death, to use witchcraft to bring his spirit back to get revenge