Indie horror has produced some of the best that the genre has to offer, from John Carpenter's Halloween to Paranormal Activity.   It all started with a great idea, a little bit of money, and most importantly the ambition to succeed.   Who would have ever predicted that The Blair Witch Project would have launched the found footage sub-genre or that SAW would have been responsible for the popularity of Torture P*rn?
We have a brand new batch of independent horror movies coming our way in 2019 and here are ten of them that we need to keep a close eye on (in no particular order).
10. Butterfly Kisses
A filmmaker discovers a box of video tapes depicting two students' disturbing film project featuring a local horror legend, The Peeping Tom. As he sets out to prove this story is real and release it as a work of his own, he loses himself and the film crew following him into his project.
9. Don't F*ck In The Woods 2
Don't F*ck in the Woods 2 picks up on the same day the first one left off, with our lone survivor trekking through the woods looking for help. She stumbles upon a summer camp where the counselors are busy doing renovations to prepare for the new season. Soon the night falls and once again clothes and bodies hit the floor. The creatures are back. And they have some new secrets to reveal…
8. Human Hibachi
A man documents his girlfriend's 35th birthday on his phone. What he captures throughout the night are the most disturbing human acts imaginable.
7. Rondo
A kinky sex proposition devolves into a chain of murder, sex, revenge. And more murder.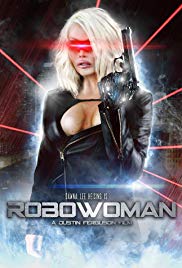 6. RoboWoman
RoboWoman is about the journey of Vivica Stevens aka RoboWoman. She has just finished her last day at the office before accepting a date with a co-worker. Their night on the town quickly turns to terror when he brutally assaults her with a group of his friends and she is left for dead. However, she's able to quickly recover with the aid of futuristic "Cybernetic" implants.
5.  The Sweet Taste of Souls
When four struggling band members stop at a lonely roadside cafe for a slice of pie they find themselves imprisoned in the deranged cafe owners bizarre art collection and must battle a sinister force with an appetite for souls.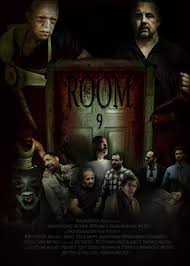 4.  Room 9
Life altering sins of the past revisit modern day lost souls in a small town…40 years later.
3. Tuftland
Tuftland concerns headstrong textile student Irina as she accepts a summer job offer from the isolated and self-sufficient village of Kyrsyä, only to quickly realize that the offbeat hillbillies who inhabit the small town aren't as harmless as they may seem.
2. Agramon's Gate
A psychic reader and Medium is invited to a party. Something goes very wrong and something comes over from the other side to haunt the people from the party. They must solve the mystery …
1. Blood Paradise
Reeling after her latest novel flops, a best-selling crime writer is sent by her publisher to the Swedish countryside to regain inspiration. Totally out of place in her new surroundings, she discovers just how dangerous farm life can be.