RLJ Entertainment has just acquired the new Kurt Russell Horror/Western Bone Tomahawk for distribution. If you're like me, then you've been waiting for this film to get released, and it's coming soon! Read on for the complete details!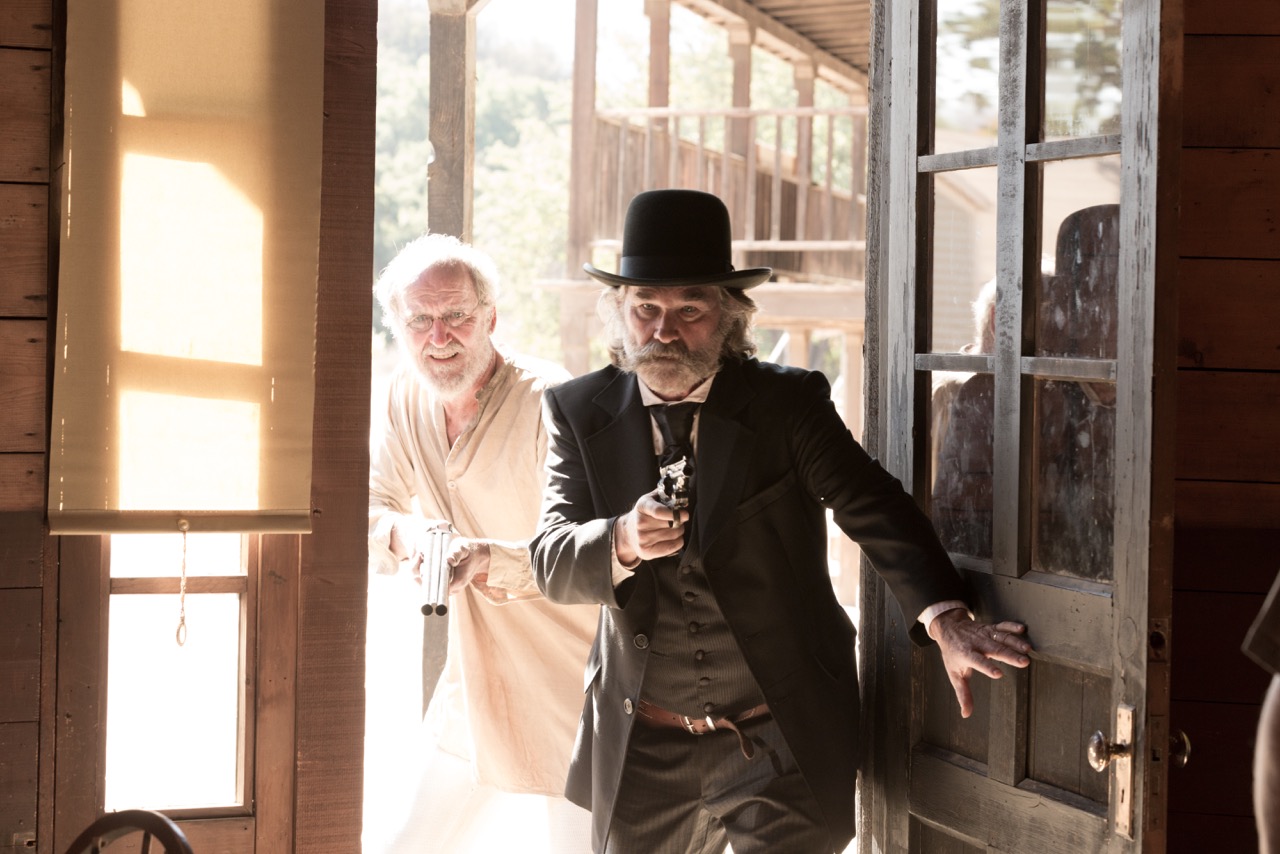 RLJ Entertainment, Inc. has acquired all U.S. & Canadian rights to the Caliber Media western Bone Tomahawk. Written and Directed by S. Craig Zahler, Bone Tomahawk stars Kurt Russell (Tombstone, Hateful Eight), Patrick Wilson (Insidious, TV's "Fargo"), Matthew Fox (Alex Cross, TV'S "Lost"), Lili Simmons ("True Detective", "Banshee"), and Richard Jenkins (The Visitor, Olive Kitteridge). Mark Ward, RLJ Entertainment's Chief Acquisitions Officer, made the announcement today. Bone Tomahawk marks the first title acquired under the RLJ Entertainment brand.
"We are proud to be bringing this thrilling film to US audiences this year," said Ward. "With S. Craig Zahler's uncompromising vision and the raw performances from the incredible cast, there is no doubt that Bone Tomahawk will be an instant classic."
When a group of cannibal savages kidnaps settlers from the small town of Bright Hope, an unlikely team of gunslingers, led by Sheriff Franklin Hunt (Russell), sets out to bring them home. But their enemy is more ruthless than anyone could have imagined, putting their mission – and survival itself – in serious jeopardy.
Produced by Dallas Sonnier, Jack Heller, and Gregory Zuk of Caliber Media (Dark Was the Night, Some Kind of Hate) and executive produced by the Fyzz Facility's Wayne Marc Godfrey (Sin City: A Dame to Kill For), Robert Jones (The Usual Suspects) and David Gilbrey (Red vs. Dead), the deal was negotiated by CAA, UTA, and Caliber on behalf of the filmmakers and Mark Ward and Grace Santos on behalf of RLJ Entertainment.