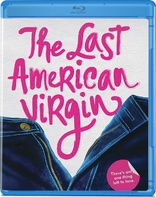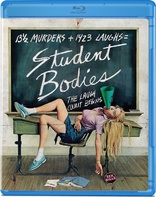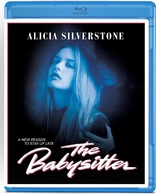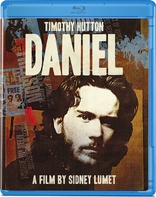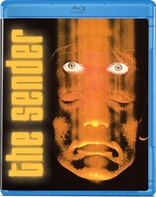 Independent U.S. distributors Olive Films have announced that they will add a number of new titles to their catalog in August. Amongst them are: Keith Gordon's The Singing Detective, Mickey Rose's Student Bodies, Guy Ferland's The Babysitter, and Roger Christian's The Sender.
The Singing Detective boasts a line-up of top rank talent including Academy Award-winner Adrien Broody (Best Actor Oscar-winner for The Pianist) , Academy Award-winner Mel Gibson (Best Director for Braveheart) Academy Award nominee Robert Downey, Jr. (Best Actor for Chaplin, Best Supporting Actor for Tropic Thunder).
The Singing Detective, adapted by author Dennis Potter and based on the original BBC series, is a stylized, hallucinatory tale utilizing noir elements and popular tunes from a bygone era in a contemporary setting.
The film stars Robert Downey Jr. as Dan Dark, an author of pulp novels who is undergoing treatment for severe psoriasis which has crippled both his body and mind. In and out of consciousness, Dark's paranoid delusions manifest themselves as vivid fantasies, combining fragments from his life and his fiction, giving voice (quite literally) to the characters he's created and the action around him. Robert Downey Jr. is given on screen support by Robin Wright Penn (House of Cards) as his estranged paramour, Katie Holmes (Batman Begins) as his attending nurse and Mel Gibson (Braveheart) as his psychiatrist. Academy Award-winning actor Adrien Brody (The Pianist) and Jon Polito (The Big Lebowski) bring classic noir villainy (with a wry, comic twist) to the proceedings. The Singing Detective is directed by Keith Gordon (Christine, Dressed To Kill, The Chocolate War).
STREET DATE: AUGUST 25.
The Last American Virgin joins a stellar list of the "teen angst" genre of films that include Heathers, Fast Times at Ridgemont High, Sixteen Candles, The Breakfast Club, and Say Anything.
The Last American Virgin, a coming-of-age story set in 80's Los Angeles, is the story of a close-knit group of high school friends, Gary (Lawrence Monoson, Mask), the loyal friend; Rick (Steve Antin, The Goonies), the ladies man; and David (Joe Rubbo, Hot Chili), the comic foil, and their exploits in pursuit of love … or at the very least … sex. By turns funny, dramatic and nostalgic, The Last American Virgin chronicles the ups and downs of friendship, romance, and the bittersweet memories of youth.
Directed by Boaz Davidson (Going Bananas),The Last American Virgin co-stars Louisa Moritz (One Flew Over The Cuckoo's Nest), Brian Peck (Man On The Moon, X-Men 2) and Kimmy Robertson (Stuart Little, Honey, I Shrunk The Kids), and features a catalogue of 80's hit songs by REO Speedwagon, Journey, The Police, U2,The Cars, The Commodores, and Devo.
STREET DATE: AUGUST 25.
Mickey Rose, famed comedy writer responsible for the early Woody Allen films Banana's and Take The Money And Run, directs Student Bodies, a tongue-in-cheek spoof of the slasher film genre.
The thin line between comedy and horror is hilariously explored in Student Bodies, a spoof of contemporary slasher films such as Halloween, When A Stranger Calls, Friday the 13th. The body count is rising at Lamab High School where a goulashes-wearing, eggplant/chalkboard eraser/paperclip-wielding serial killer is taking out promiscuous teens at breakneck speed. When intrepid high school student, Toby (Kristen Riter) goes in search of clues that will reveal the killer's identity, no one is safe from the comic hijinks. Teachers, fellow students, parents and the quadruple jointed janitor are all likely suspects in a film directed by Mickey Rose (co-writer on Woody Allen's Take The Money And Run and Bananas).
STREET DATE: AUGUST 25.
Alicia Silverstone, winner of the National Board of Review's Best Breakthrough Performer Award for her performance in Clueless, is Jennifer, the object of lust and desire in The Babysitter.
Harry and Dolly Tucker (J.T. Walsh and Lee Carlington), out for an evening at a party hosted by Bill and Bernice Holston (George Segal and Lois Chiles), hire high school student Jennifer (Silverstone) to babysit their two children. Jennifer will find herself the recipient of unwanted advances from her estranged boyfriend Jack (Jeremy London), a manipulative and threatening acquaintance, Mark (Nicky Katt) and — in the case of a very drunken Harry — the object of erotic fantasies. What begins as a quiet evening of babysitting escalates into a series of emotional confrontations, physical altercations and a life-shattering event in the tension-filled The Babysitter.
The Babysitter, directed by Guy Ferland (Telling Lies In America) from a screenplay by Robert Coover (TV's Alexandria), features compelling performances by Alicia Silverstone (Clueless), Jeremy London (Mallrats), Nicky Katt (Sin City), George Segal (A Touch of Class), Lois Chiles (The Way We Were), J.T. Walsh (A Few Good Men) and Lee Carlington (One Hour Photo).
STREET DATE: AUGUST 25.
Academy Award-winner Timothy Hutton (Best Supporting Actor, Ordinary People) stars as the title character in Sidney Lumet's (the 2005 Honorary Academy Award-winner) dramatic tale Daniel, based on E.L. Doctorow's The Book of Daniel.
Adapted for the screen by E.L. Doctorow (from his novel The Book of Daniel), Daniel, a fictionalized account of the Julius and Ethel Rosenberg case, stars Timothy Hutton as Daniel Isaacson, an anti-war activist whose parents, branded as spies, were put to death by the U.S. government. Believing that his parents were wrongly convicted and executed, Daniel sets out to clear their name in this taught, dramatic film directed by master filmmaker Sidney Lumet.
Mandy Patinkin and Lindsay Crouse give heart-wrenching performances as Daniel's parents, with supporting turns by Edward Asner , Ellen Barkin and Amanda Plummer.
STREET DATE: AUGUST 25.
Two-time Academy Award-nominee Shirley Knight (Best Supporting Actress for Dark At The Top Of The Stairs and Sweet Bird Of Youth) stars as the malevolent mother of the mysterious psychiatric patient known as John Doe #83 in the chiller The Sender.
In this psychological horror film, Zeljko Ivanek (TV's Damages, Argo) stars as John Doe #83, a patient admitted to a psychiatric hospital after a suicide attempt. When Dr. Gail Farmer (Kathryn Harrold, TV's The Rockford Files, The Hunter), the psychiatrist assigned to his case, begins experiencing vivid hallucinations, she suspects that she may be telepathically connected to her new patient, envisioning what he is experiencing in real time.
As terrifying, dream-like episodes escalate, the audience is drawn into a realm that lies between the waking and sleeping world.
Rounding out the cast in the Roger Christian (Bandido, Prisoners Of The Sun) directed film are Paul Freeman (Raiders of the Lost Ark) as Dr. Denman, Dr. Farmer's skeptical colleague, and Shirley Knight (As Good As It Gets) as Jerolyn, a woman who holds the clue to the identity of The Sender.
STREET DATE: AUGUST 25.