Tom Malloy signs on as a producer for THOMAS TESSIER'S WORLD OF HURT anthology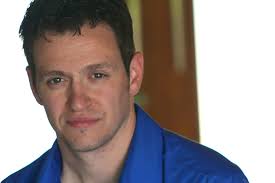 NEW YORK, NY, June 24, 2014—Producer/Actor/Writer Tom Malloy has just signed on to bring his extensive and multifaceted producing skills to THOMAS TESSIER'S WORLD OF HURT horror anthology.
"My whole life I've been an avid fan of scary and horror movies," Tom said, "and the idea of bringing Tom Tessier's stories to the screen was exactly the project I was looking for. And when I saw the caliber of the talented directors involved, I was in!"
Tom not only produces, he also acts and writes. He brought all three skills into play as the producer/writer/actor who starred in THE ATTIC with Elisabeth Moss (Mad Men) and THE ALPHABET KILLER, which was directed by Rob Schmidt (WRONG TURN, MASTERS OF HORROR). Tom has worked alongside Eliza Dushku (Buffy the Vampire Slayer, WRONG TURN) Cary Elwes (SAW), Bill Moseley (TEXAS CHAINSAW 3D, THE DEVIL'S REJECTS) and Tom Noonan (THE HOUSE OF THE DEVIL). Malloy has even shared screen time with Betty White.
Oliver Stone produced Tom's first film GRAVESEND, and since then Tom's had six scripts produced, has appeared in nineteen films (most recently the just completed FAIR HAVEN with Tom Wopat and Gregory Harrison) and produced seventeen projects.
"Getting in on the ground floor of a horror franchise like THOMAS TESSIER'S WORLD OF HURT is an opportunity I couldn't pass up and I can't wait to see these five very dark and disturbing stories come to life. And then we'll start right in on WORLD OF HURT 2!"
In addition to his work as a filmmaker, Tom is an accomplished author whose book BANKROLL: A New Approach to Financing Feature Films is considered the "gold standard" of indie film financing instruction.