Anchor Bay Films wants to giveaway 2 new releases – IN FEAR and NO ONE LIVES on Blu-ray to a lucky Horrornews.net fan.   United States ONLY.   Enter to win,  email joyhorror@horrornews.net and put Anchor Bay Prize Pack in the subject line.   In the body of the email,  enter your full name and your complete address.  A winner will be selected at random in a few weeks.
NO ONE LIVES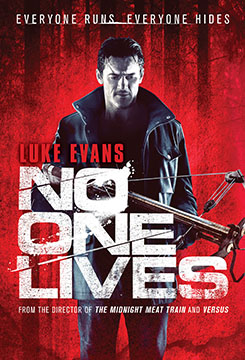 A ruthless criminal gang takes a young couple hostage and goes to ground in an abandoned house in the middle of nowhere. When the captive girl is killed, the tables are unexpectedly turned. The gang finds itself outsmarted by an urbane and seasoned killer determined to ensure that no one lives.
IN FEAR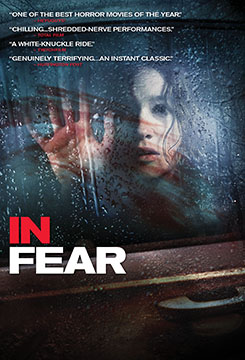 Experience the film being hailed as "chilling, tense, and scary"(Screen Daily). Young couple Tom (Iain De Caestecker of "Agents of S.H.I.E.L.D.") and Lucy (Alice Englert of BEAUTIFUL CREATURES) are driving to a festival in the remote Irish countryside. When they leave the main highway to look for their hotel, they quickly lose their way along the back-roads. Lost and tormented as night falls, Tom and Lucy's primal anxieties of the dark and the unknown start to take hold. When the couple discovers they are not alone, they realize that their worst fears lay in the road ahead. Allen Leech ("Downton Abbey") co-stars in this shattering debut feature by writer/director Jeremy Lovering.