With its ghosts, vampires, and voodoo, is there a better place for a horror convention than New Orleans? The HWA didn't think so, and thus from June 13-16 World Horror Convention 2013 convened upon the haunted, historic city. In attendance at the French Quarter's Hotel Monteleone were many of horror's heavyweights, including guests of honor Robert McCammon (also a Lifetime Achievement Award winner), Ramsey Campbell, and Jonathan Maberry; editors Ellen Datlow, Don D'Auria, and John Joseph Adams; artist Glenn Chadbourne; and a host of others. Thursday night began the festivities with a few panels and readings, but on Friday morning, promptly at 9 AM, the convention kicked into high gear with more panels, readings, and the first of the kaffeeklatsches.
In order to attend a kaffeeklatsch, which was an intimate gathering of no more than 15 people per guest of honor, one had to sign up well in advance. The very morning of sign-ups some three months earlier, I picked Ramsey Campbell as my first choice and was delighted to become one of the lucky 15. Ramsey is utterly charming and hilarious, and I could not think of a better way to spend an hour (especially as I was still recovering from the previous night's absinthe). Panels continued throughout the day, including an interesting discussion on the future of the zombie apocalypse sub-genre; in the early afternoon I attended Ramsey Campbell's reading, followed by Jonathan Maberry's. It's a pleasure to listen to your favorite authors read their work, particularly when you are two weeks away from reading from your Master's thesis in front of an audience.
Next I attended a panel on extreme horror, and after a dinner break I returned to the hotel for the mass signing. Carrying around 10 or so books proved highly worthwhile, if not exhausting, as I had the pleasure of meeting Ellen Datlow for the first time, chatting with Jonathan Maberry, and becoming utterly tongue-tied around Ramsey Campbell. The night concluded with a reading by my mentor, the wonderful Tim Waggoner, before heading out with a friend to New Orleans' infamous Bourbon Street. Yes, I regretted it the next morning.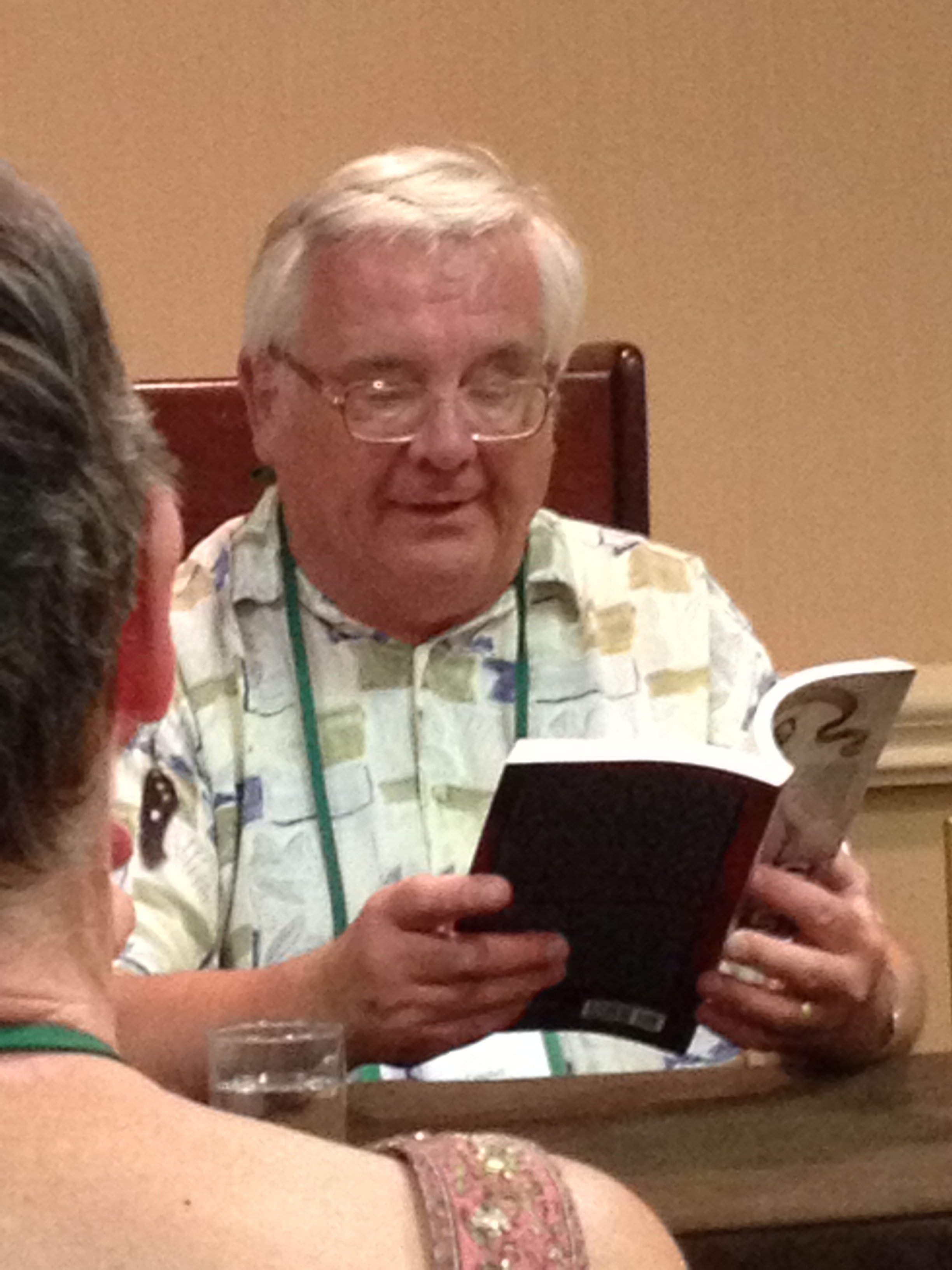 Saturday was my final day at the con, as I had to be back early on Sunday to prepare for the job I ended up quitting a week later. After some aspirin, I began the day at a panel called "Sisters Are Doing It for Themselves." This was a very important panel to me as a woman horror writer, because it highlighted the struggles many women experience when trying to establish themselves in what has been considered a predominantly "male" genre. I walked away even more determined to succeed, and appreciative that writers like F. Paul Wilson have recognized the value of the stories women horror writers tell. I followed up with a reading by Robert McCammon, and if you have never heard this man read his work, you are doing yourself a disservice. An interview with Jonathan Maberry, a quick lunch break, and then a panel to honor the other Lifetime Achievement Winner, Clive Barker. Due to his health issues Clive could not attend, but his colleague Mark Miller was there to talk about working with him. We were also treated to Ramsey Campbell, in the audience, sharing his memory of the first time he and Clive met. Clive Barker is one of my greatest influences, so it was a personal honor to attend this panel, even if I am still waiting for the day I can meet him at last.
The afternoon continued with a panel on Lovecraft, led by S. T. Joshi, and the writers who have carried on his tradition, followed by "Reclaiming the Vampire" (which we certainly need to do) and "Young Adult–The Biggest Market in Horror". After dinner with friends, I retired to my room early since I had to be up at 4 AM, and unfortunately did not attend the Stoker Awards ceremony. You can, however, view the full list of winners at www.stokers2013.org/. With regret in my heart, I left New Orleans behind, cherishing the memories I made, the authors and editors I met, and the friends from grad school whom I would see only once more before graduating. Though it certainly will not have the same spirit as it did when held in the French Quarter, I'm already looking forward to WHC in Portland, Oregon, next year. I hope to see you there!