The 1970 somewhat classic PATRICK has gone under the remake knife, I told you about it a few months ago. It's been pretty quiet in the news department on this one but this morning comes the news that the project is done and Bloody Disgusting got their hands on some pics just to prove it's true.
If you've never seen the original, here's a synopsis of the flick:
"After killing his mother and her lover some years before, Patrick is the comatose patient in room 15 of a remote, private psychiatric clinic run by the secretive Dr Roget who treats him as guinea pig in his bizarre studies of life and death.
When Kathy, a nurse who has recently separated from her boyfriend, begins working at the clinic, she is instructed to care for him. She is disturbed by Roget's treatment of him and somehow feels that Patrick is trying to make a connection with her. When Kathy realized that the lifeless murderer can communicate, she is shocked but compelled to prove her theory. Patrick has psychokinetic powers, which he uses to talk to Kathy by transferring his thoughts to her computer. As Patrick's communication becomes stronger, strange and terrifying events begin to occur. Patrick has feelings for Kathy and his affection is about to manifest itself as a deadly, bloody obsession."
Starring Richard E. Grant, Rachel Griffiths, and Sharni Vinson this one has no official release date yet but it's coming.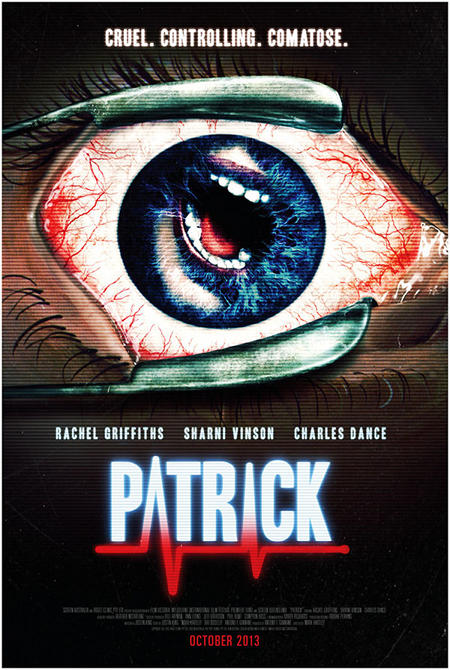 Source: Bloody Disgusting