MARY J. BLIGE, NICKELBACK, MARIA MENOUNOS,GEORGE WALLACE, MISS USA ALYSSA CAMPANELLA,
JOIN WWE FOR HOLIDAY SPECIAL "WWE® TRIBUTE TO THE TROOPS®"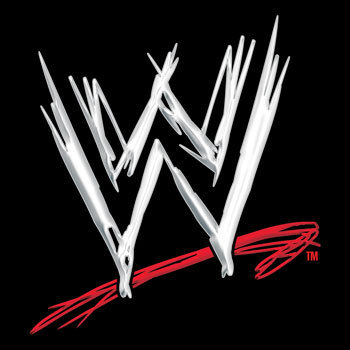 WWE, USA Network and NBC will honor the men and women of the United States Armed Forces with the ninth annual holiday special, "WWE Tribute to the Troops" presented by Slim Jim. The program will air as a two-hour special on USA Network on Tuesday, December 13 (9-11 p.m. ET / 8-10 p.m. CT) and as a one-hour special on NBC on Saturday, December 17 (9-10 p.m. ET / 8-9 p.m. CT).
In the grand tradition of Bob Hope, the most patriotic holiday special of the year will feature performances by Grammy award winning R&B sensation Mary J. Blige, multi-platinum rock band Nickelback, comedian George Wallace, and WWE's biggest Superstars and Divas for thousands of Fort Bragg military personnel and their families at the Crown Coliseum in Fayetteville, NC. Miss USA 2011, Alyssa Campanella, will make a special appearance along with Extra's Maria Menounos, who will lace up her boots and step into the ring for a special Diva's match. The special will also include messages of encouragement and thanks from various celebrities such as Matthew McConaughey, Hugh Jackman, The Muppets, Robin Williams, Bradley Cooper and Nicole Kidman, among others.
In keeping with the spirit of "WWE Tribute to the Troops" and bringing a little piece of Americana to our service men and women overseas, the special will chronicle WWE Chairman and CEO Vince McMahon and Superstars Kofi Kingston®, Brie Bella™ and Nikki Bella™'s goodwill visit to our troops in Afghanistan, as well as WWE Superstars and Divas visit with the troops and families of Fort Bragg.
WWE is proud to partner with the U.S. Army Family and Morale, Welfare and Recreation Programs, to expand entertainment and outreach efforts to Soldiers and their Families around the world.
*Talent is subject to change.
About WWE
WWE, a publicly traded company (NYSE: WWE), is an integrated media organization and recognized leader in global entertainment. The company consists of a portfolio of businesses that create and deliver original content 52 weeks a year to a global audience. WWE is committed to family friendly entertainment on its television programming, pay-per-view, digital media and publishing platforms. WWE programming is broadcast in more than 145 countries and 30 languages and reaches more than 500 million homes worldwide. The company is headquartered in Stamford, Conn., with offices in New York, Los Angeles, London, Mumbai, Shanghai, Singapore, Istanbul and Tokyo.
Horrornews.net is looking to strengthen the Horror & Wrestling Connection and in 2012 we look forward to working with World Wrestling Entertainment on some of their upcoming horror projects.