Greetings boys and ghouls! Welcome back to another installment of Horror Talk, hosted once again by your friendly neighborhood  gorehound and indie filmmaker extraordinaire, Travis Legge!

It has been an incredibly amazing week for me. I got to travel to New York City to screen my feature film debut, Raymond Did It in front of cast members, critics, and a few fans. Despite some technical difficulties, the screening was a success. I've heard alot of positive feedback from those in attendance and I look forward to seeing a few reviews as they spring up in the coming days.
But enough about me. Let's peel back the flesh of the world wide interwebs and see what's crawling underneath, shall we?
In Movie News, a sales promotional trailer of Darren Lynn Bousman's Mother's Day has made its way online and it looks incredible! Our friends over at Bloody-Disgusting were kind enough to post the trailer, which clocks in at on minute and fifty seconds and showcases plenty of Rebecca DeMornay's creepy and sadistic performance. I personally cannot wait to see how Bousman's version of the Troma classic turns out.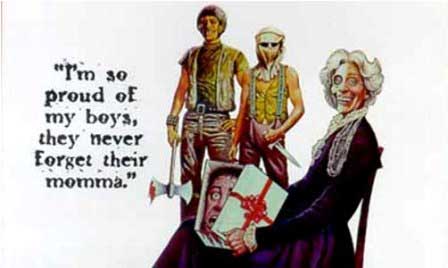 A one sheet and synopsis for the indie film Gut hit the internet this week and it looks quite disturbing.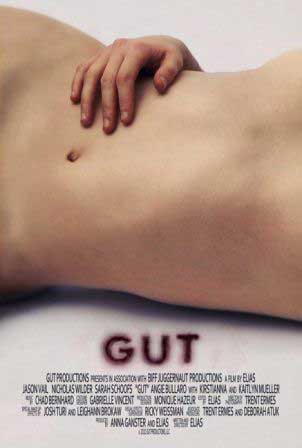 The synopsis, taken from the film's Facebook page (www.facebook.com/gutmovie?v=info), reads, "Something is missing in Tom's life. His marriage has lost its spark, his job is suffocating him, and his childhood best friend Dan still clings to the past. Every day he goes through the motions, becoming increasingly detached from those around him. Dan has the solution… something Tom's got to see to believe… tonight. What Dan shows him leaves Tom unsettled, flooding his mind with disturbing images, and binding the two friends together with its ugly secret. "
No release date is announced for Gut at this time, but I, for one, will be keeping an eye on this film!
A new poster for Hobo With a Shotgun has surfaced online.
This "vintage style" poster will be used to promote the screenings of Hobo With A Shotgun at the upcoming Sundance film festival. No official release date has been announced for the film.
A new independent werewolf film called Big Bad released some teaser images, including a shot of the film's monster below.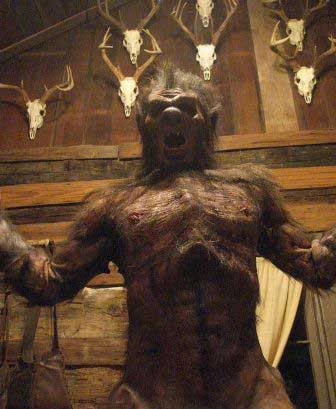 Big Bad will be using a mixture of practical and digital effects in the film, and judging from the image above the practical work will be pretty sweet.  Big Bad is described as, "When the studious Crystal, popular Chase, and charmingly-hapless Donny agree to participate in a lock-in at the old jailhouse as school fundraiser, their night takes an unexpected turn. Their chaperone, a socially awkward science teacher named Mr. Howell, disappears – and suddenly, the teens find themselves stalked by a ravenous beast. Alternating between the lighthearted fun of classic '80s films such as Monster Squad and The Goonies, a thrilling sense of predator-and-prey danger reminiscent of Jaws, and plenty of modern snarky humor, Big Bad is full of scares, sarcasm, and yes, a monster."
At the Box Office, Black Swan remained in the top five films this weekend, with no other horror-themed films in sight.
On Television, a new True Blood promo hit the internet this week, stating that "This Season We're Casting A New Spell" while Hole's cover of "Season of the Witch" plays in the background. Clearly we will be exploring more about the witches who began popping up at the end of last season.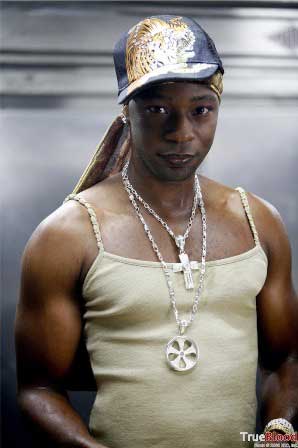 This also means we will very likely get more LaFayette.
Well that about wraps it up for another session of Horror Talk. Thanks again for joininhg us and remember to come back each week for a recap of the best in horror news.
Before we lay this week's article to rest, I would like to extend a very happy birthday to Tippi Hendren.
Tippi, your work in horror has been amazing and for that the horror community is ever grateful. Enjoy your birthday and may you have many many more!
Many Bloody Returns,
Travis Legge