[youtube]http://www.youtube.com/watch?v=h9qyctSzGlw[/youtube]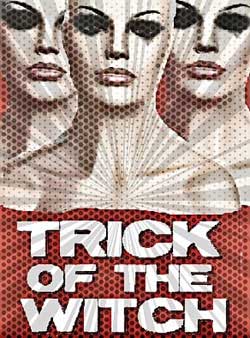 WORLD PREMIERE ANNOUNCED FOR SUPERNATURAL THRILLER "TRICK OF THE WITCH

"
Chris Morrissey's anticipated supernatural chiller Trick of the Witch makes its world premiere Friday, November 12, 2010 kicking off the New York International Independent Film & Video Festival in Los Angeles. The film will screen at 8:00pm as the week long festival's opening night feature film.
Trick of the Witch centers on a group of fashion models fighting an evil witchcraft curse while stranded at a secluded mansion during a photo shoot. The film stars indie starlet Share Cherrie (Superstar Female Serial Killer), Suzy Cote (TV's CSI, The Guardian) and Gia Franzia (Rattle Basket, Special dEaD). Witch marks the fourth theatrical feature film release by cult indie director Chris Morrissey and was executive produced by Playboy model/adult superstar turned mainstream media mogul Brittany Andrews. The theatrical release of Trick of the Witch will begin in Los Angeles on February 25, 2011 through Andrews mainstream distribution company Discipline Filmworks. New York and additional cities will follow in March/April 2011.
The New York International Independent Film and Video Festival (NYIIFVF) is one of the largest independent film festivals in the world. The NYIIFVF was founded in 1993 and has been recognized by the film and entertainment industry as one of the leading film events on the independent festival circuit. The festival hosts film, music and art events in the two entertainment capitals of the United States: New York and Los Angeles. The complete festival will run in Los Angeles from November 12th to November 18th, 2010.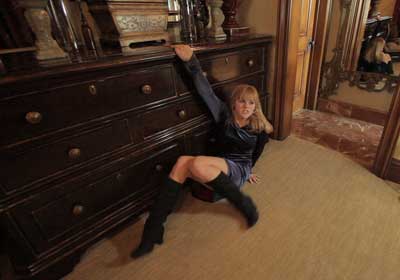 Tickets for the Trick of the Witch premiere are on sale now through Ticketweb.com – ticket stub will allow guests to attend a private red carpet after party following the film screening.
Tickets can be purchased at the following link:
www.ticketweb.com/t3/sale/SaleEventDetail?dispatch=loadSelectionData&eventId=3267205 
For more information on Trick of the Witch please visit the official movie website at: 
Film Festival info can be found at: