[youtube]http://www.youtube.com/watch?v=h9qyctSzGlw[/youtube]
Chris Morrissey's campy supernatural thriller Trick of the Witch will kick off its theatrical release with preview Midnight screenings at the Laemmle Sunset 5 Theatres in West Hollywood on March 4th and 5th — Followed by an expanded release on March 25, 2011 at the historic Vine Theater in Hollywood. New York and other cities will follow.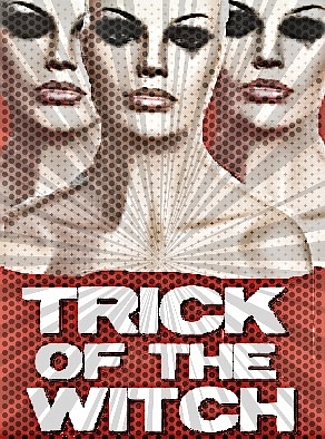 Fresh off of two "standing room only" sold out screenings as the opening and closing night film of the 2010 New York International Independent Film Festival, Trick of the Witch won two major awards – Best Horror Film and the Audience Favorite Award. "we are extremely excited about the reaction the film got because the Audience Award came directly from the heart of the fans" says star Share Cherrie "people were coming up to me after the film saying they had so much fun watching the film. It's definitely a crazy interactive movie that you must see with a crowd to get the full experience. Some people even compared it to Rocky Horror Picture Show which to me is the icing on the cake!"
Trick of the Witch focuses on a group of fashion models fighting an evil witchcraft curse while stranded at a deserted mansion during a photo shoot. A sequel is already in development and will begin filming this summer once writer/director Chris Morrissey completes his new film Hollywood Reject. "I loved making Trick of the Witch and can't wait to start the sequel. There are so many avenues to explore and we already have another amazing mansion to film in to have the storyline continue" says Morrissey. "My new film Hollywood Reject is a comedy so it will be a nice little break from doing horror but I am definitely looking forward to jumping back into the world of Trick of the Witch very soon."
Trick of the Witch marks Morrissey's fourth feature film with star Share Cherrie – she will also appear in Hollywood Reject and Trick of the Witch Part 2.
For more information on Trick of the Witch check out the official website at: http://www.trickofthewitch.com
Laemmle Sunset 5 theatres Web Link:
http://www.laemmle.com/viewmovie.php?mid=6953
Chris Morrissey's official website:
http://www.chrismorrissey.info
Hollywood Reject official movie website:
http://www.hollywoodrejectmovie.com