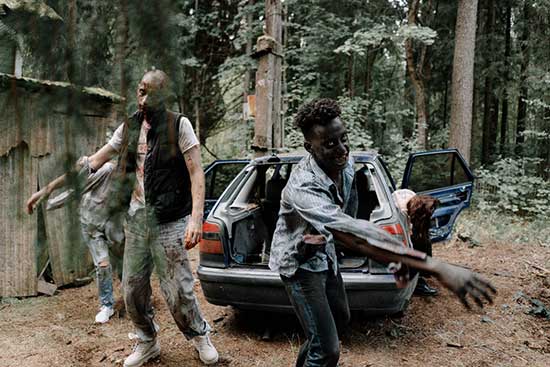 Do you love playing online slots? If the answer to that question is 'yes' you will probably also have a favourite game theme you enjoy playing.
Superheroes, sport, television series and game shows are amongst the most popular themes, while many players love Egyptian and Oriental themed slots.
Horror is another hugely popular slots theme, providing players with endless hours of fun designed to curdle your blood and scare you out of your wits. some provide you with up to 20 free spins. We look at some of the best horror slots.
A Nightmare on Elm Street
First launched in 2012, A Nightmare on Elm Street is undoubtedly one the most successful horror movie related slots ever to be released.
Plays must avoid the clutches of the nightmarish Freddy Kruger for the chance to win one of two bumper progressive jackpots in the game.
This thoroughly immersive slot features scatter symbols, multipliers, free spins, expanding wilds, mini-games and more.
Available across a wide range of digital devices including mobile, A Nightmare on Elm Street has the power to keep players engaged for hours on end.
The Unholy
The Unholy is jam-packed with serpents and devilish fiends, making this a tremendously scary addition to the horror-themed slots ranks.
With two progressive jackpots, expanding wilds, scatter symbols, multi-level bonus games and more, The Unholy provides players with an ungodly gameplay experience.
The Dark Lord's minions will try to entice you into his lair with promises of riches. Can you retrieve the treasure and silence the evil spirits?
If you love the thrill of the chase and have no fear, this magnificently demonic slots game should be right up your street.
Blood Suckers
The original Blood Suckers slot was so impressive it spawned a sequel, and it is very difficult to determine which version is the best.
After a flip of the coin we have gone with the first incarnation, a five-reel 25 paylines slot featuring wild symbols, free spins and much more.
Hitting three or more bonus symbols takes you to a terrifying vampire-slaying bonus game where you can open coffins and drive stakes through vampire hearts – ouch!
Choose your coffin, slay the sleeping vampire sand claim your cash reward. If Blood Suckers does not make the hairs on the back of your neck stand up, you may already be dead!
Wild Blood 2
Join Dracula and his brides as they attempt to make a fresh start in the new world during the American Civil War era.
This impressive high variance slots has six reels, 4,096 ways to win and the opportunity to scoop $500,000 if you play for $100 per spin.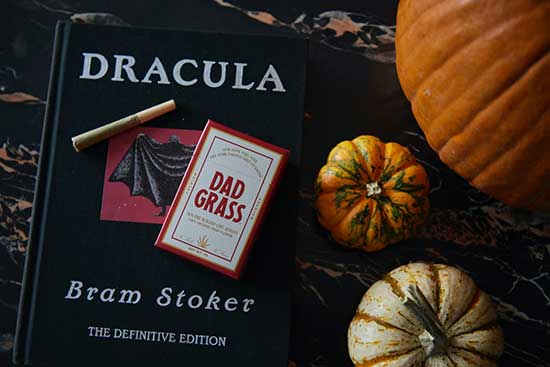 Features on Wild Blood 2 include Dracula Wilds, Vampire Bat Respins and Bloodlust Respins, all of which can generate big payouts.
The Bloodlust Free Spins feature is also potentially lucrative, with Dracula's brides handing out rewards that can trigger massive wins.
The Book of Madness
Blood, gore and horror. The Book of Madness slot takes a less than subtle approach to slots gameplay by firing players into the depths of an abandoned hospital.
Game symbols include blood-spattered hospital beds, a nurse with neon eyes and needles with a neon liquid – this is not for the faint-hearted.
Features include two gamble games – Card Gamble and Ladder Gamble – which can generate bumper wins if you make the correct decisions.
The stunningly spooky graphics and haunting soundtrack add to the sense of horror on a slots game you will find difficult to stop playing.
Frankenstein
Any list of horror themed slots would not be complete without Frankenstein – the daddy of them all when it comes to this particular genre.
This 5-reel, 20-payline slot is widely rated as one of the best in the business, with the 96.70 return to player percentage giving players an excellent chance of winning.
With bonus games, wild symbols, scatter symbols, multipliers, free spins and more, prepare to embark on a wild ride that will leave you breathless.
For anyone who loves playing mobile slots this is the game for them, with the graphics transferring immaculately onto smaller digital devices.
Night Survivor
If you are scared of zombies, you would be well-advised to steer clear of Night Survivor – one of the most frightening horror slots around.
The reel symbols include zombies, axes, brains and guns. Let's be honest here, whoever designed this slot has a penchant for the macabre.
For players who love gamble features, Find the Lady opens the door to potential riches if you can choose wisely from three cards.
If you reveal a Jack you'll receive only half of your winnings, but uncover the Queen and you'll bag three times your original win!
Full Moon Madness
Full Moon Madness brings together Frankenstein's Monster, Count Dracula, Werewolf and Mummy for a horror-filled slots extravaganza.
Set in a haunted mansion, Full Moon Madness is the perfect slot for anyone who would like to celebrate Halloween every day of the year.
Wild symbols, scatter symbols and free spins have the potential to deliver big payouts if you are lucky enough to hit the right combinations.
With an eye-catching design and stunning sounds, Full Moon Madness is a horror-themed slot you cannot afford to miss.