Canada has a great television and film industry; while it may pale in comparison to Hollywood, the snowy north produces some of the greatest horror movies. The horror genre is a staple of film and it has been for decades.
While Canada is known throughout the world for its breathtaking scenery, sports and vibrant casino scene, a host of Canadian horror movies have been made over the years to terrify, scare, and shock audiences. The lure of the unknown and the thrill of a good scare are all elements that have drawn audiences to the genre.
Are you looking for a new scary movie to watch this Halloween season, but don't want to spend your time scrolling through Netflix trying to find something worth watching? Well, look no further! If you are in the mood for some screams and thrills, then this list has everything that you need!
Here are our six best Canadian horror movies of all time:
Pontypool
One of the newest movies on this list, Pontypool may be low on this countdown at number six, but that doesn't mean it's not worth watching. This classic Canadian horror film is one of the most unique and truly terrifying flicks to ever emerge from north of the border and it makes good use of its great location.
The movie is set in the fictitious town of Pontypool, Ontario and centers around a radio DJ who must battle to keep his wits about him when he becomes aware of an army of zombies that are lurking outside. This film delivers solid scares – even though zombies are a bit cliché. If you are looking for an original Canadian horror movie, look no further!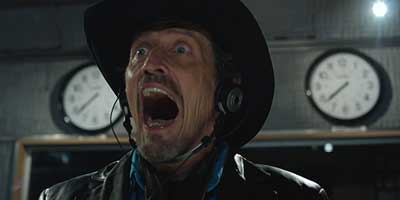 Black Christmas
Black Christmas is arguably one of the best Canadian horror movies ever made. The film follows a group of sorority sisters who receive anonymous phone calls during the holiday season that threaten to end their lives. Loosely based on an urban legend, Black Christmas certainly delivers great scares.
One of the most unique parts about this film is that it was shot entirely in digital format, which makes for some truly horrific visuals. The cast is also one of the best features of this movie; it stars Lacey Chabert (Mean Girls), Mary Elizabeth Winstead (10 Cloverfield Lane), Michelle Trachtenberg (Buffy the Vampire Slayer) and Andrea Martin (My Big Fat Greek Wedding).
Prom Night
This classic Canadian horror film is one of the best early slasher flicks that you will ever come across! The film follows Jamie Lee Curtis (Halloween) and revolves around a prom night that goes horribly wrong when the teenage guests of the dance are murdered in horrible and unique ways.
The main character in this film is one of Jamie Lee Curtis's best roles, who plays a popular student that must battle for her life after being chased by a masked man with an axe. Prom Night is one of the best Canadian horror movies. An all-time classic.
CUB
CUB is an incredible film that follows four boys who get lost in the deep, dark woods and must endure their worst fears to make it back alive. This movie is both frightening and inspiring; one of the best Canadian horror movies because it shows that fighting for what you believe in is often better than giving up.
CUB has a simple but great premise and delivers some of the most realistic action sequences imaginable. The film stars some new up-and-comers who do an excellent job with their roles, making this one of the most underrated Canadian horror movies of all time.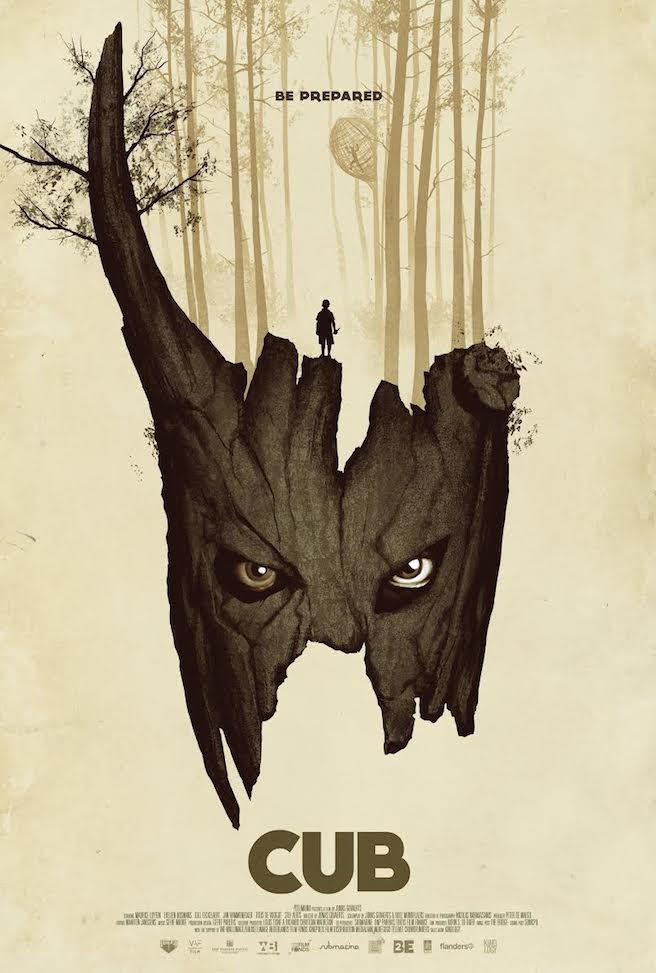 Pontiac Moon
Pontiac Moon is a unique movie that employs good cinematography and a simple enough plot to deliver one of the most frightening Canadian horror movies on this list. The film follows a family who moves from California to live in an old house in Pontiac, Ontario, where the father soon finds himself haunted by some strange events that may or may not be real.
This film is full of suspense and will have you on the edge of your seat for most of its runtime, making it one of the best Canadian horror movies to ever come out of Canada!
My Bloody Valentine
My Bloody Valentine is one of the best Canadian horror movies because it's a classic slasher film that still delivers scares, even today. The plot follows a group of coal miners who were killed by an explosion while working on Valentine's Day, and then return from the dead to kill off the townspeople one by one.
This movie has a simple enough plot and delivers the same thrills as your average slasher flick, but there's just something special about this film that makes it one of the best Canadian horror movies ever. Whether you're a fan of the slasher genre or not, My Bloody Valentine is a must-see.
Conclusion
The horror genre is one of the most popular in film and has been for decades, and Canadian filmmakers have always had something to say. There's countless Canadian horror titles out there that range from scary to downright terrifying, but there are certainly some standouts among them all.
With Halloween around the corner, now is a good time to look at some of Canada's best horror movies for this season. As you might have guessed from the title, these are all made by Canadian directors and writers. Some are classics that have been remastered or revived in recent years, while others are brand new additions to the genre. The horror movies outlined here are a great way to experience the daunting and often terrifying worlds conjured up by Canada's film industry creatives.
So without further ado, grab the popcorn and experience Canada's horror movie scene – perfect for some spooky entertainment this Halloween!