Top Ten Horror Picks from Bayview Entertainment
Bayview Entertainment is a place to consume your film fetishes and a better place to explore the horror of cinema. Here is a list for you list – enthusiasts out there, that has been compiled and features some of the finest horror flicks that has recently been released by scary dudes at Bayview.
10. Todd
"TODD" is the story of a man who has always felt like the "odd man out". From a young age, Todd is shunned and ridiculed by his peers. Over time his pain and anger turns into rage and despair. When psychoanalysis and depression drugs don't work, the young eccentric becomes a morbid introvert, withdrawing from society in a downward spiral to insanity. He not only sets his sites on an aspiring young actress, but on his psychiatrist and the doctor's family too. "TODD" takes you on a nail biting, edge of your seat journey into the mind of a budding madman.
9. My Dead Ones
Behind the looks of a shy film student, David hides an obscure past that is about to be revealed. In Portuguese with English subtitles.
8. Insanity
A group of twenty somethings head to an island for a getaway, class reunion, and a night of partying. During the fateful evening, the past begins to haunt them and old grudges from their shared past come to surface. Soon, they start to fear there might also be something else on the island besides them and old scores are settled, everything is brought to the surface, and revenge is had. In Finnish with English subtitles.
7. Buddy BeBop vs The Living Dead
It's 1956 and on the knife's edge of town the dead have begun to rise, re-animated and un-living, a terrible side-effect of dangerous experimentation. Soon all hell will break loose in an unimaginable cornucopia of gore, violent grotesqueries the likes of which no one has imagined. An HNN Presentation.
6. Entombed
In the near future, a pandemic has broken out and civilization has collapsed. Seamus is on a desperate run and dangers loom everywhere. By accident he comes across a subterranean shelter. He is however not alone there. Gradually it turns out that life in the underground shelter may be more dangerous than that on the surface.
Watch Entombed on Amazon

5. The Dead Half
Aaron is a filmmaker driven to break into the film biz by producing an "enhanced documentary" starring a local abandoned house. It was once a home clinic inhabited by an eccentric doctor and his twin daughters, all of whom lived strange lives and came to tragic ends which have become more horrific in legend. With his friends Jill, Dillon, and Claire as his crew, Aaron's plan is to document any strange activities during an overnight stay in the house. But the house has its own ideas. The reality is worse than legend; some secrets are better left buried. An HNN presentation.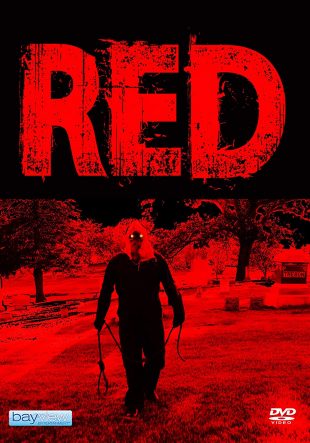 4. Red
An unknown entity terrorizes the people of a small town. Young men are murdered, young women driven into madness, and local farmers and huntsmen report that there is something RED out there in the woods.
3. Bad Land
Deep in the South of Georgia there are areas that have not seen the light of civilization and are their own unique world with their own unique rules. When a group of college students accidentally venture onto the private property of such a place during pledge week, they encounter a backwoods family keen on doing whatever they have to do to keep their secrets safe from outsiders. Now time is running out for the group as one by one they fall victim to the "bad land".
2. Nuns – An Italian Horror Story
Three nuns live in an old convent which has been converted into a guesthouse; young Bruno is staying with them acting as a caretaker. He does his best, but the convent is so large that it requires the assistance of a housekeeper and they soon hire Helena, a beautiful woman who Bruno falls in love with despite the consequences. The nuns begin to treat Helena strangely, not accepting her presence in their home and her effect on Bruno. Soon. a university professor, Goffredi, decides to investigate the strange origin of the convent and comes to spend the night at the with his two sons. From horror to mystery, NUNS casts its spell in a gorgeous cinematographic style reminiscent of the Italian horror classics of Dario Argento and Mario Bava, while embracing brave new ideas of terror.
1. Nothing Else
Two strangers find themselves trapped in a room and stuck in a time loop with no recollection of how they got there and soon discover the world that they knew is gone! This mind-bending tale from writer/director Timoth Conrad is in the tradition of Tenet, Inception, and Primer.