The Witness Now Available on DVD from Bayview Entertainment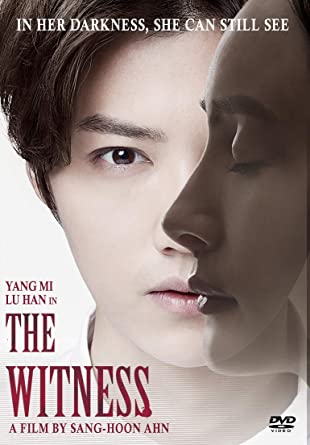 Bayview Entertainment releases new thriller, THE WITNESS now available on DVD.
Three years ago, police academy recruit Xiao Xing (Yang Mi) lost her eyesight in a car accident that also took her brother's life. Now, having left the academy, Xiao Xing lives with the pain inside and the darkness outside. When she is involved in another car accident, her former police training allows her to deduce that the driver had kidnapped the injured victim and fled the scene. After calling the police, Xiao connects with officer Lu Li (Wang Jingchun) who believes the circumstances mirror an unsolved string of disappearances. But when another witness, Lin Chong (Lu Han), steps forward and offers a contradictory account of this latest accident, the investigation turns back to Xiao Xing.
Actors: Lu Han, Yang Mi, Wang Jingchun, Zhu Yawen
Directors: Sang-Hoon Ahn
Format: Anamorphic, Dolby, NTSC, Widescreen
Region: Region 1 (U.S. and Canada only.)
Number of discs: 1
Studio: Bayview Films
DVD Release Date: March 24, 2020
Run Time: 112 minutes
The Witness Now Available on DVD at Amazon
Please check out other new releases from Bayview Entertainment: The Zombinator, When I Became A Butterfly, Weather Station, Yokai, and Fragmented.