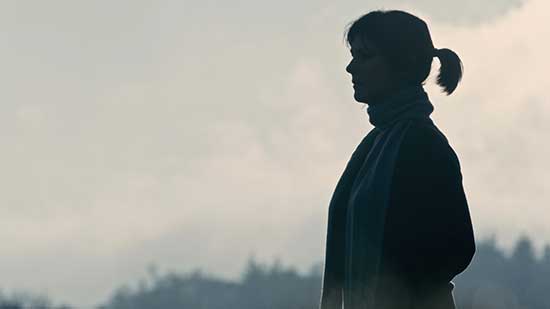 Official Trailer for UK Thriller AMAUROSIS
Subliminal Films has released the official teaser trailer for upcoming British thriller AMAUROSIS, written and directed by Gary Sinyor.
Will and Gemma are the perfect couple until the loss of their four year old son in a tragic accident. Gemma's guilt causes paralyzing panic attacks that result in temporary blindness, controlled only by medication, and Will begins to hear his son's voice calling out from beyond the grave. When local pharmacist Paul offers them his stunning remote cottage in the Lake District, Gemma and Will accept in an attempt to escape their worries. As his first guests, Paul goes out of his way to make them comfortable, although Will becomes suspicious of Paul and his true motives for Gemma. She, however, is grateful for the break, and Paul gains her trust with his sympathy. But when Will returns home, desperate to make contact with their dead son, Gemma is left alone and becomes increasingly reliant on Paul. Love, mourning, and the frailty of the human condition are brought forwards as Gemma, Will and Paul find themselves caught in a downwards spiral of psychological, sexual, and physical violence.
AMAUROSIS, which was previously released in the UK under the title THE UNSEEN, will be available online and in select US theaters beginning May 17.