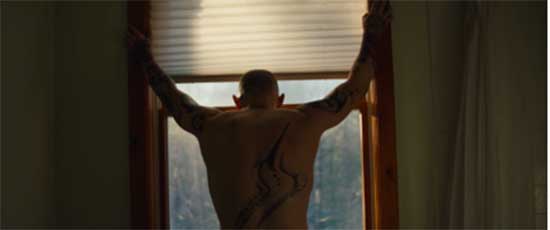 Written & Directed By: Guy Nattiv
Produced By: Guy Nattiv, Celine Rattray, Trudie Styler, Jaime Ray
Newman, Oren Moverman, Dillon D Jordan
Starring: Jamie Bell, Danielle Macdonald, Mike Colter and Vera Farmiga
Release Date: Exclusively on DIRECTV June 27, In Theaters July 26
Running Time: 119 minutes
Rating: Not yet rated.
Website: Coming soon.
After a difficult childhood drives him into the grasps of a white supremacist gang, Bryon (Jamie Bell, delivering a visceral, explosive performance) tries to escape to a new life, all the while questioning whether he's capable of undoing— and repenting for — the evil he's done.
Filmmaker Guy Nattiv, whose short film of the same title won the Academy Award earlier this year, makes his English-language feature debut with this galvanizing story of transformation, inspired by actual events.
EXCLUSIVELY ON DIRECTV JUNE 27
IN THEATERS JULY 26