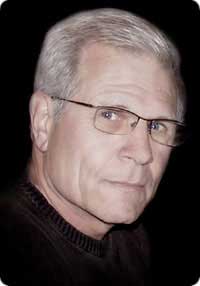 Tom Holland – Actor
Hatchet 2 – Movie
Note: Tom Holland is best known for directing such classic horror movies as Child's Play and Fright Night.
I'm delighted, but are you surprised that Hatchet 2 is getting a theatrical release despite the gore?
Totally. I think it's a big deal. Before the MPAA controlled through banning the advertising of X rated films in the MSM. The net is making it possible to get word out through other means.
It also is a poke in the eye to the MPAA, which arguably, has not kept up with the changing nature of comedy/horror. They insist on cutting the kills. So you have a person gets whacked a 12 times with a hatchet. It's funny, because it's over the top.
If you do the MPAA 2 or 3 whacks, it suddenly becomes serious and perhaps truly horrific. It certainly loses the comedy intent of the director, and is the exact opposite of the MPAA's stated intention to make the horror less graphic.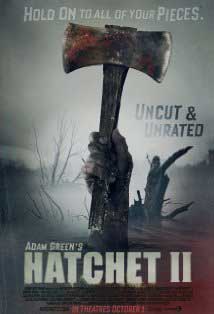 Victor Crowley just roles off the tongue and sounds like such a great horror name, but why do you think horror fans enjoy this character so much ?
Kane Hodder.
Hmm, do you know how much fake blood they actually used on this movie ?
Gallons and gallons. They were shooting it out of air mortars when my character, Uncle Bob, gets killed at the end. Spoiler alert, sort of.
What attracted you to Hatchet 2 ?
Adam and I are friends and I have respect for his work.
You play Bob. What else should we know about your character ?
He's a nice guy and I did a Walter Brennen. I played him without my side teeth . LOL. Thought it was in keeping with swamp locations.
How was it working with Adam Green ?
Great. He came prepared, knew what he wanted, and got it. He was also a constant encouraging presence. Everybody was a friend of his and it gave the set a camaraderie I've experienced all too seldom.
It was a great experience because the people Adam chose to work with. That goes from cast to crew. I made a lot of new friends.
Danielle Harris seems pretty unstoppable right now in the horror genre. She's been a major player in the Halloween franchise plus she's recently been in Stake Land and Black Waters of Echo's Pond. What's your opinion of Danielle ?
I love her. She stars in one of my Twisted Tales, to be released after we premier it at the telluride Horror Festival in October. She co-stars with William Forsythe. They are old friends and I worked with Will on my MOH.
She's terrific to work with, and the two of them together are dynamite. She also helped me produce my recent music video, staring Lisa McClowry, called Born Twice. The dramatic version is titles Vampire's Dance.
I got to know Danielle on Hatchet 2, and saw how talented she was by working with her as an actor. LOL. She saved my butt when I went up on my lines on the first day, due to nervousness.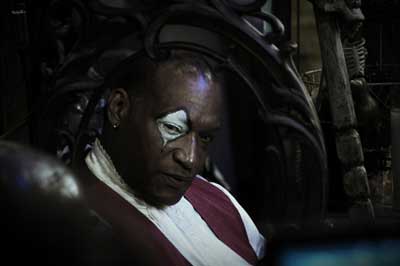 I'm sure the movie was a blast to be part of. Do you have any memorable moments that you would care to share with Horrornews ?
See above. When Adam said close up, my mind went blank. Danielle pulled me back into the scene and the words rolled off my tongue. I forgot about the camera a few feet away, staring at me.
She's a jewel and a total pro.
Why should fans flock to go see Hatchet 2 ?
It's a terrific piece of entertainment, great fun if you're a horror fan. And I'm in it as Uncle Bob. (Wink)
[youtube]http://www.youtube.com/watch?v=G0okdxN8f6w[/youtube]
Thanks again!
The Joyhorror Interview Collection
If you are interested in being interviewed for Horrornews.net please contact Mike Joy at joyhorror@horrornews.net