Latvian Thriller Firstborn Is Released on DVD and VOD
A Penetrating Tale of Masculinity and Revenge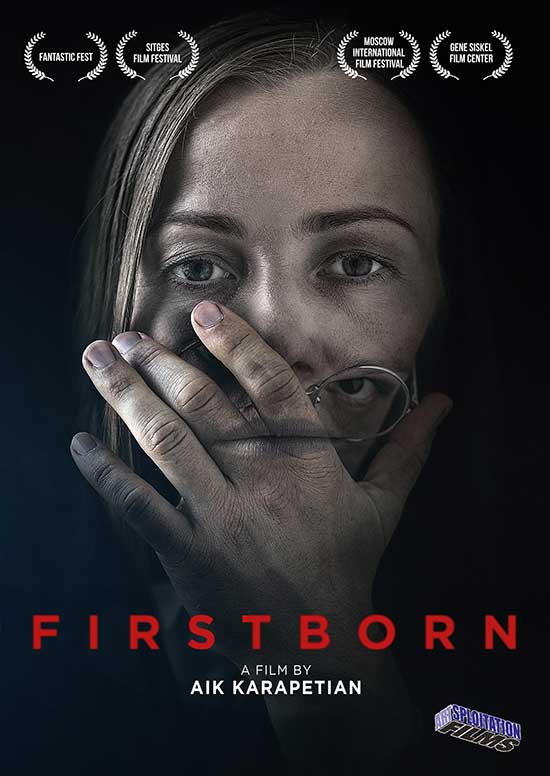 Artsploitation Films announces the DVD and Digital release of the Lavian thriller Firstborn directed by Aik Karapetian (The Man in the Orange Jacket). The film is a subtle and quietly devastating thriller about a man whose masculinity is put in question by his wife after his feeble reaction to a mugging. He then feels compelled to exact revenge on his attacker.
An intense yet coolly observed psychological thriller from Latvian director Aik Karapetian (The Man in the Orange Jacket). Francis is a meek middle-aged architect trapped in an unhappy with his younger wife Katrina. After a party, the childless couple are robbed by a thuggish young motorcyclist. Disappointed by her husband's feeble reaction to the attacker, their relationship further deteriorates. The bespectacled Francis, his long dormant masculinity now ignited, seeks and finally confronts the man, an encounter which ends in the accidental death of the thief. The violent outcome seems to bring the two together and the wife soon becomes pregnant. But when a menacing blackmailer enters the picture, Francis now must fight for his very manhood. A mesmerizing and unnerving tale.
Firstborn – Trailer from artsploitation on Vimeo.
Firstborn on DVD: Amazon
Firstborn on VOD: Amazon Prime Video and
 FandangoNow
 VUDU    
 XBox
 YouTube/Google