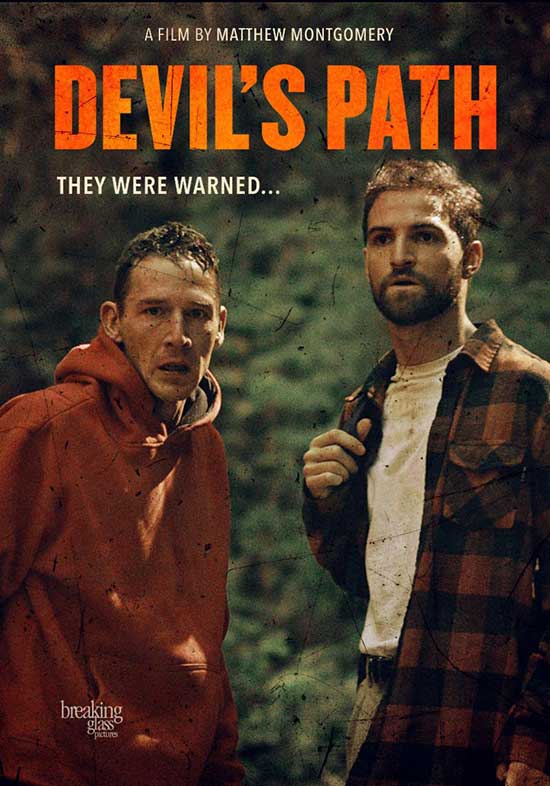 Opening in Los Angeles on March 1, DVD & VOD on March 5. From writer/director Matthew Montgomery, Devil's Path follows two men who meet up in a popular wilderness park for a casual hookup. What seems like an innocent and random meeting quickly descends into a horrific nightmare. With recent disappearances and attacks, the two men soon find themselves in the terrifying position of being the next victims in a deadly game of cat and mouse…
Winner of Best First Narrative Feature and Best Supporting Actor at FilmOut San Diego, went on to play NewFest, Cinema Diverse Palm Springs, Chicago Reeling. Exclusive Clips, Filmmaker and Cast Interviews
In the early 90's, two strangers meet in a wilderness park where gay men cruise for sex. What seems like an innocent and random meeting quickly descends into a horrific nightmare. With recent disappearances and attacks, the two men soon find themselves in the terrifying position of being the next victims in a deadly game of cat and mouse. As they flee further into the woods to escape the danger, they begin to understand that the greatest danger of all may be closer than either of them realizes. Will these two strangers be able to work together to defeat the darkness that has settled in on Devil's Path? Or will their own secrets and lies lead them to be the next two missing persons in this perilous park?
DIRECTOR'S STATEMENT
Ultimately becoming my producing thesis while studying at USC film school, Devil's Path started as an idea to explore the relationship between two people whose perspectives on a particular situation would be two sides of the same coin. The place, Devil's Path, was originally inspired by an actual hiking trail in the Catskill Mountains of New York. It's considered to be arguably one of the most difficult hiking trails in the country. I wanted the characters to be trekking through rough terrain as a metaphor for their constant struggle with trying to connect. As I was working on Devil's Path more aspects to the main characters Noah and Patrick started to come to the surface. I wondered what it would be like to be trapped in the middle of nowhere with a complete stranger and in a situation where you could only rely on each other, even if you didn't trust one another. The flawed human is one of the most interesting dynamics in a story. Devil's Path explores what happens when the conviction of one's perspective gets in the way of truth.