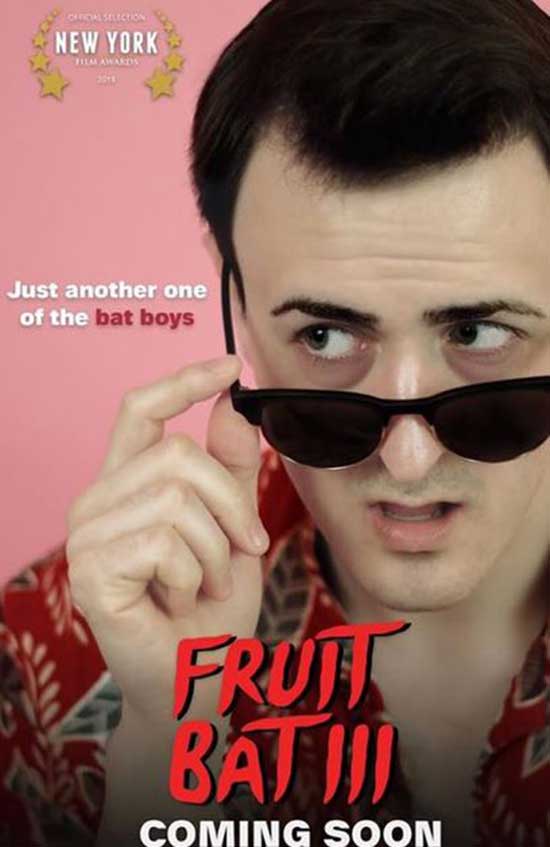 First Look at Remastered "Fruit Bat", Undead Web Series About a Vegetarian Vampire – Trailer

Recut and remastered, Javahead Productions goes straight for the jugular and is rereleasing the original episode of "Fruit Bat" out of its coffin. The horror comedy is an award winning web series about a vampire with an unusual appetite.David J. Marzano stars as Eugene, a vegetarian vampire and outspoken advocate for "human-vampire relations". His carnivorous brother Lenny, played by Peter Coleman, constantly tries to keep Eugene's taboo diet under wraps, often causing some 'bat blood' between the two. It doesn't take long before tempers rise, guts spill, and craziness ensues.
While "Fruit Bat III" is still in development and preproduction, creator Alex J. Murphy revisited the cave with editor Michael Posner to dig up the original installation from its grave. Now resurrected, the original episode promises more gore and lunacy than ever before. The film will be released online later this month.
For more information, visit facebook.com/javaheadproductions.