Hockey and zombies?! PUCK YEAH!
Skating into VOD and home video nationwide
this Friday, August 17th!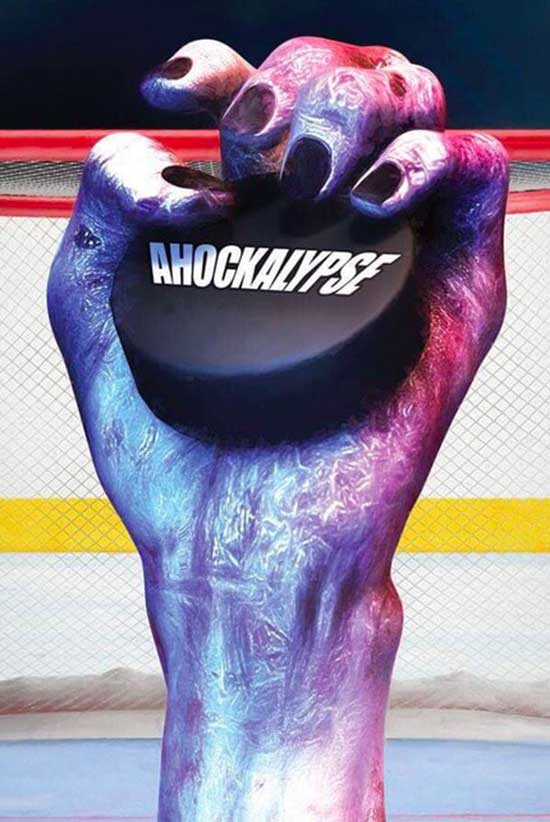 The Prairie Kings hockey team is about to battle for the championship and their lives – all in the same night!
After the boys with the cup, their riotous celebration is interrupted when the Earth is suddenly overrun by a zombie Ahockalypse! Now, these lovable goons have to battle their way back to their home arena for a final showdown with the undead. Can hockey legend Barry Melrose help the guys escape with their lives – or is it sudden death for the Prairie Kings?!
Prepare yourself for the feel good zombie/hockey movie of the year!

FEATURING HOCKEY LEGENDS
KELLY CHASE
– AND –
BARRY MELROSE
Ahockalypse stars Jesse Rennicke, Alex Galick, Squall Charlson, Kaylee Williams, Gabrielle Arrowsmith, and Mason Hendricks.

It is written and directed by Wayne H. Johnson Jr.