Scandroid Releases
"New York City Nights" and Reveals Title for 3rd Full-Length Album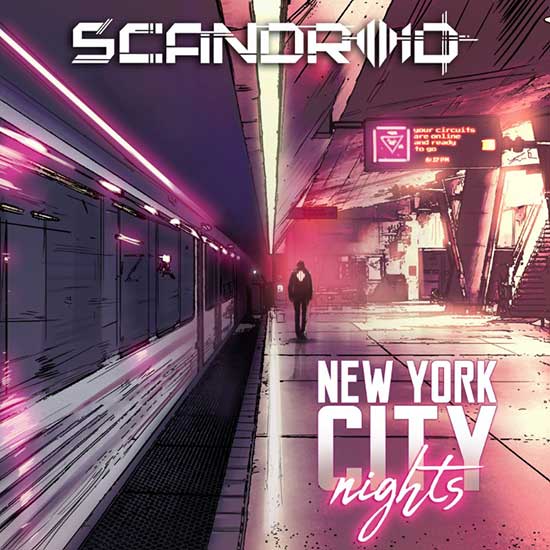 Scandroid emerges beneath the neon glow of a new horizon in the new single "New York City Nights." Traversing across a new set of empty streets, Scandroid unveils the next installment of retro-inspired sounds. "New York City Nights" is filled with smooth vocal melodies, saxophones and pulsing synths. The track marks the 2nd single from Scandroid's upcoming 3rd full-length album, The Darkness and The Light.
Scandroid, the modern synthwave project from Detroit based artist/producer Klayton, best known for his multi-genre project Celldweller, is Klayton's love letter to the '80s.
The self-titled debut Scandroid album (2016) and sophomore album Monochrome (2017), have each received critical acclaim with #1 iTunes Electronic Album charting, plus Top 5 Billboard Electronic Album Sales Charting. Scandroid's success has spawned millions of online streams, over 100,000 worldwide fans and a collection of remixes from respected synthwave artists, including Dance With The Dead, Robert Parker, VHS Dreams, Arcade High, Magic Sword, Sunset Neon, Daniel Deluxe, PYLOT, d.notive, GosT, Makeup and Vanity Set, Waveshaper and more.
Purchase / Stream: 
fanlink.to/nycnights