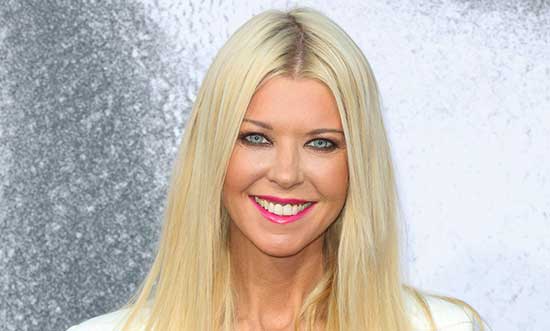 Tara Reid is one of our most influential actresses. She has starred in everything from "American Pie", "Van Wilder", "The Big Lebowski", "Alone in the Dark", "Urban Legend", "Josie and the Pussycats" and so many more. She is so sweet and one of the nicest people I have ever spoken to. We talked about everything from her incredible films, working in Hollywood and even her beliefs. She will be starring in "Ouija House." Check out Tara's interview for this Horrornews.net exclusive.
Hi Tara, How are you?
Tara- Hi Janel. I am doing well. How are you?
I am good. Thank you so much for taking the time to speak with me. It's such an honor to talk to you today.
Tara- Well, thank you so much. That's so sweet of you.
How did you get involved with the film "Ouija House?"
I play young Katherine. She turned out to be the mother and the only way I can kind of explain it is she is like the teaser of the film.  She is the opening scene of the movie, kind of like Drew Barrymore in "Scream." I think they did a really good job on it. Also, the DP of "Sharknado 1, 2 and 3" with me was the director on this one so that's why he cast me.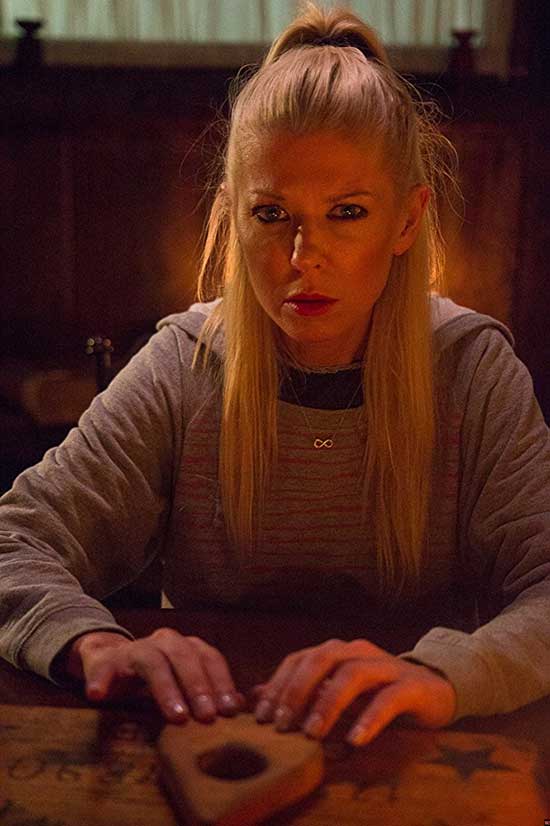 That's very cool so you already knew Ben and kind of knew what you were getting into.
Tara- Yes, absolutely. It's like a walk in the park.
Did you have any interaction with the cast?
Tara- It's funny, I didn't work with the cast because it's like a cameo. You know what I mean. It is the opening scene so I pretty much worked with myself and I didn't get to meet anyone. All my scenes are with me, if that makes sense.
Yes, you are the setting to this story.
Tara- Remember it is like a flashback so all this stuff in the present day is them.
Did you always know that you wanted to act and be in the entertainment business?
Tara- When I was a little kid, I remember watching Drew Barrymore in "E.T" and I realized then like that would be something I would like to do. I got discovered in a mall. Not on purpose but, me and my brother were waiting for my mom to get pizza and of course we were being little brats and running around like kids do. And this lady happened to be visiting her daughter in New Jersey and she saw me.  My mom said, do you want to do this and I said, yeah Mommy can I be like the girl in "E.T." so I went in and they offered me the part. I had no idea how big of a deal it was. It was kind of like innocence is bliss.
It is so hard to pick a favorite character of yours so far. But do you have a favorite character so far?
Tara- Yeah, I mean there is love in every character I do and I love all the genres but one of my favorite role playing because I love the character and the freedom of the character is Melody in "Josie and the Pussycats."
Oh my God, That is a fun classic. I love it.
Tara- Me too. I think it was ahead of its time. People have social media and they would have gotten all the undercover messages. That would have made sense. Back then we were ahead it.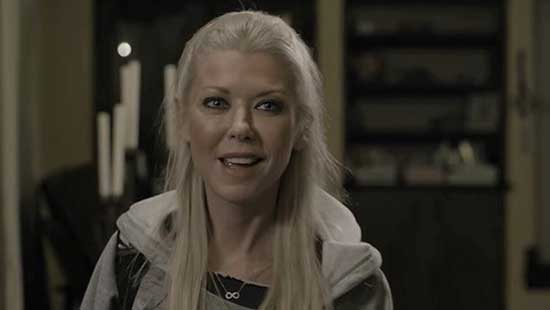 I agree, that film would have been amazing for now. It is so ahead of its time. But so many of your films were ahead. You keep making amazing films and characters. You paved the way!!!
Tara- You know that is one the hard things and Hollywood is a tough town to work in, I can't lie. It is tough to be honest and to be able to say to you I am a working actress in Hollywood is almost impossible. There are people who say I am an actress because they did a TV show or made a movie?  To be a working actress is a whole different ballgame. I am forty-two now. I realize now how lucky and fortunate I was in the beginning. The jobs are much harder to get. I've been finding that I am getting older and it is getting better for me. The nineties were great. I kind of stepped away from it and the last six or seven years have been probably the best time of my career and the happiest I've ever been. I'm working with great people. My publicist Claudia who is on the phone. She is amazing. She does wonders. I am signing movie deals. After I did all those great roles I did, I kind of stopped working. I kind of didn't get it and it sucks. You never think it is going to stop. But, I never gave up on myself. Even when everyone else did. I always knew I was going to keep going.
Yes!!!!
Tara- I would keep at it and if you don't lose faith in yourself even at your hardest times you will get through it. I noticed now that it is twenty years later and I am finally at the best place that I've ever been. I have a different appreciation and now when I do movies, I really appreciate being on the set. For me to have this wonderful conversation with you and even talking with you makes me happy. And if you really believe in something you'll get it.
Exactly and you so going to make me cry. But, when you have had horrible stuff in your life and you can watch a movie and it makes you happy. That means a lot! That means a lot to so many of us.
Tara- I think when you get that, what you said to me. It is when you feel something and when you get that. We are all human, nobody is perfect. We all know that. We all go through the highs and lows, break-ups and make-ups, kids and life and unfortunately death and families and rebirths. It is the cycle of life. It is the circle of life. There are certain things that I try to do in my life. I am forty two years old now. At forty two I've lived like a 105 year old. I've lived a full life. I think that is one of the things that I take into my characters is that I want somebody to feel something so I give them the sense of realness. Even in comedies there is something real about it. Even in the dramas there is something scary real but you will feel safe with me. If you see it you'll know what I mean, next time you watch a film you'll get what I'm saying. When people can relate to something in the movie, then you did your job.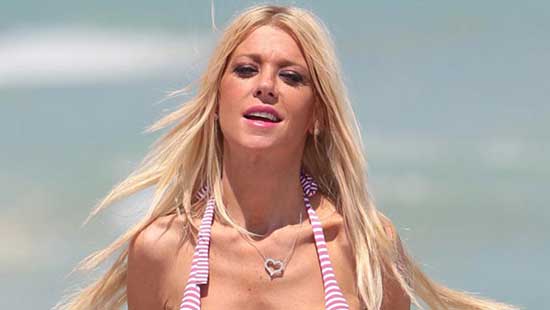 I agree. Is there anything that you can share about the next "Sharknado" film and what you are working on next?
Tara- Yes, so the next "Sharknado" film is the craziest movie of all. This one is the last one. We won't be making anymore. We had a great run on them and we had fun. This last one is absurd. It is time travel and crazy. I cannot give too much away but it is crazy.  At the end of the day as long as it makes people smile, we did our job. Movies let you escape and not think about your everyday life.
Yes! It makes your heart happy!
Tara- What you said, so many people come up to me and tell me stories. It touches my heart like it touched yours. I am glad I could be part of that.
What do you want to say to the fans because so many people love you Tara?
Tara- I just want to thank the fans for being there for all these years. Get excited for the future because we have some great movies coming out. I am excited it about it. The deal we are signing now is going to change my life. I am not going away anytime soon.
I don't think you are going anywhere at all!!!
Tara- I hope so. I could be the old lady in "Titanic" that throws the diamond in the water.
(Both of us laughed!)
Okay, did anything crazy happen on "Ouija House" because I am leery of Ouija boards.
Tara- No, the one thing that's wasn't challenging but I believe in karma and superstitions, urban legends. I do believe in all that stuff and certain things. But a Ouija board in my house is not allowed. Not allowed at all. We got one as kids and my friend and I were playing on it and my dad walked in and I've never seen him so mad. He got so mad and he was like, what are you playing with the devil? He doesn't talk like that. He took it outside and burnt it on the fire. Then I got "Ouija House" and I got kind of spooked and I was like should I do it? Is it going to be like the "Poltergeist" movie and everyone dies? I was very careful with it. So when we played on it, I was scared and I thought of my father a lot.
Well, I want to say thank you so much! Thank you and you are amazing Tara.
Tara- Janel, it was a pleasure talking to you. You are such a beautiful spirit. I really appreciate you. You are such a doll. You are like my favorite interviewer. Take care love.
Thank you Tara. Thank you and take care.
TARA REID IMDB www.imdb.com/name/nm0005346/?ref_=tt_cl_t1
Follow Tara on Twitter @TaraReid
Follow Tara in Instagram @TaraReid