Anthology films (also known as portmanteau films, omnibuses, compilations or collages) consist of multiple short films usually with a common theme or framing device. This is not to be considered a complete list, but rather a rundown of the best and most interesting collections of short horror tales. Thanks to Wikipedia and the IMDB for assisting research.
THE ABCs OF DEATH (2012). An international effort containing 26 different shorts from 26 directors spanning 15 countries. Each filmmaker was assigned a letter of the alphabet, and they were given free rein in choosing a word to create a story involving death, ranging from accidents to murders. The end credits music is Horror Movie by Australian band Skyhooks.
ABCs OF DEATH 2 (2014). Another international effort containing 26 different shorts from 26 directors from around the world. Each filmmaker was assigned a letter of the alphabet, and they were given free rein in choosing a word to create a story involving death, ranging from accidents to murders. It is a sequel to the 2012 film, and received a much more positive response than its predecessor.
ABCs OF DEATH 2.5 (2016). Unlike the first two, this film is composed of 26 runner-ups all competing for the letter 'M'. The 26 were chosen out of 540 entries and are still placed in alphabetical order, best described as a highlight reel for the next generation of horror filmmakers.
AFTER MIDNIGHT (1989). Horror anthology about a college professor teaching a course called The Psychology Of Fear. He brings his students to his home one dark and stormy night to tell scary stories. 1. A young couple's car breaks down near an old abandoned house. 2. Four trendy teenage girls get lost in a bad part of town and chased by a pack of vicious dogs. 3. A young lady named Alex confronts a stalker at the answering service where she works the night shift.
ALL HALLOWS' EVE (2013). A babysitter finds a VHS tape which features various sinister murders performed by a psychotic clown.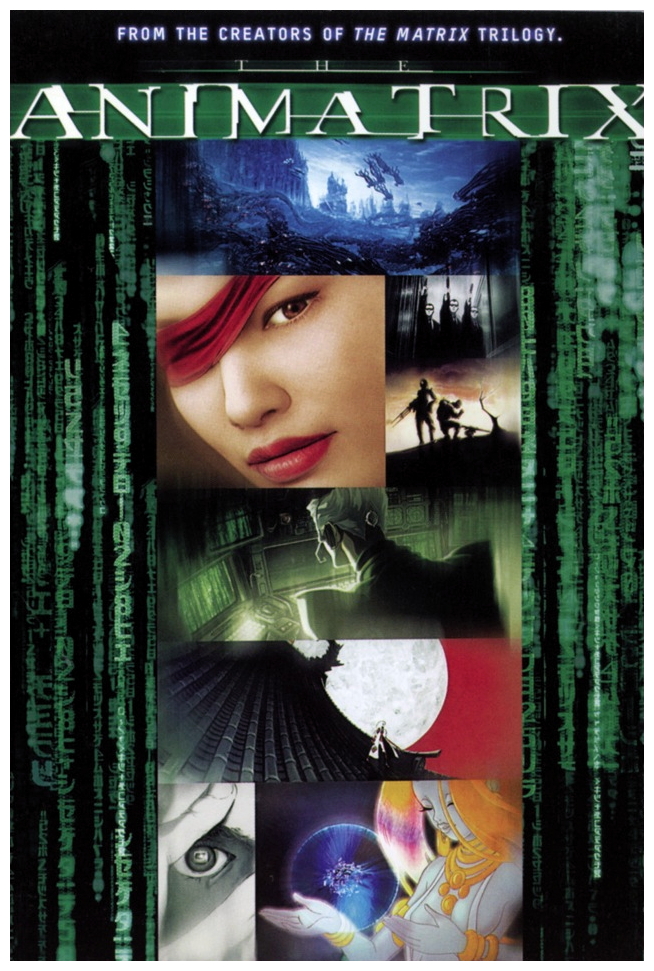 THE ANIMATRIX (2003). A compilation of nine animated short films based on The Matrix (1999) franchise, written and directed by the Wachowskis. The film details the backstory of the Matrix universe in a variety of animation styles, including the original war between man and machines which led to the creation of the titular Matrix. Four of the shorts were also written by the Wachowskis. 1. Final Flight Of The Osiris. 2. The Second Renaissance Part I. 3. The Second Renaissance Part II. 4. Kid's Story. 5. Program. 6. World Record. 7. Beyond. 8. A Detective Story. 9. Matriculated.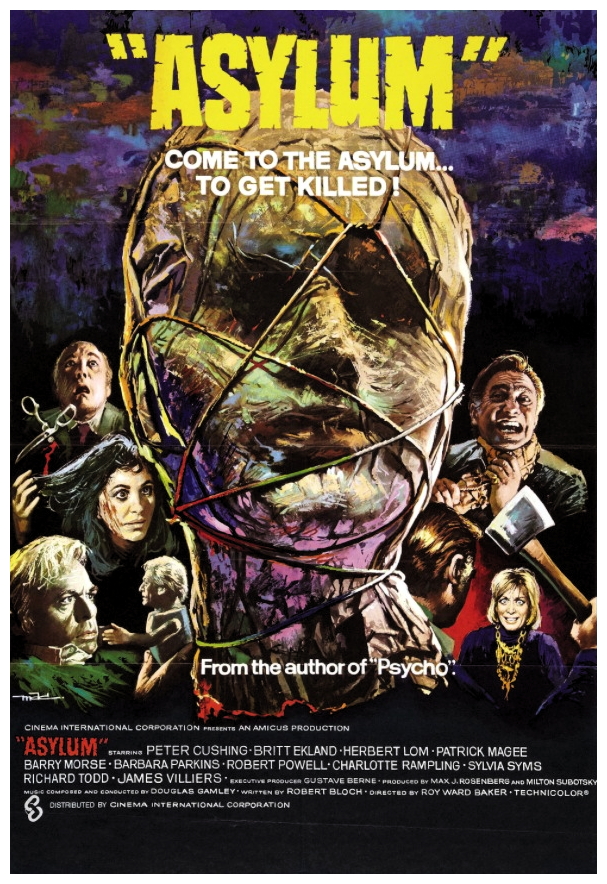 ASYLUM (1973). Written by Robert Bloch based on his own stories and directed by Roy Ward Baker. In order to secure a job at a mental institution, a young psychiatrist must interview four patients inside the asylum.
BLACK SABBATH (1963). Mario Bava directs three separate tales introduced by Boris Karloff starring an international cast in three short stories. 1. The Telephone involves Suzy (Michele Mercier) receiving threatening calls from an unseen stalker. 2. The Wurdulak involves a man named Gorca (Boris Karloff) returning to his family after claiming to have slain a Wurdulak, an undead creature who attacks those that it had once loved. 3. The Drop Of Water is about Helen Corey (Jacqueline Pierruux), a nurse who steals a ring from a corpse that is being prepared for burial and finds herself haunted by the ring's original owner after arriving home.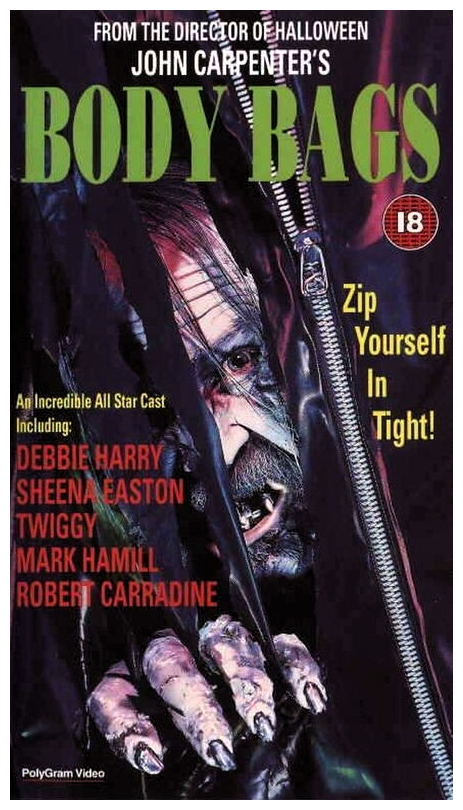 BODY BAGS (1993). Three unconnected stories originally made for television with bookend segments starring John Carpenter and Tobe Hooper as morgue attendants. It was directed by Carpenter, Hooper and Larry Sulkis, and is notable for lots of interesting cameos. 1. The Gas Station stars Robert Carradine as a serial killer, with appearances from David Naughton, Sam Raimi and Wes Craven. 2. Hair follows Stacy Keach as he receives a botched hair transplant that infests him with an alien parasite. 3. Eye is another transplant story, this time featuring Mark Hamill as a baseball player who loses an eye in a car accident and receives a transplant, only to be taken over by the personality of the eye's previous owner, a murderous killer.
CAMPFIRE TALES (1991). Written and directed by William Cooke and Paul Talbot, the film is about a group of teenagers telling ghost stories around a campfire. One of the storytellers is legendary horror actor Gunnar Hansen, and it also uses many elements from famous horror stories and filmmakers.
CAMPFIRE TALES (1997). Directed by Matt Cooper, Martin Kunert and David Semel, starring James Marsden, Christine Taylor, Amy Smart and Ron Livingston. The film is made up of three individual short segments that are presented in an overarching narrative, told by a group of friends around a fire after they crash their car in the woods.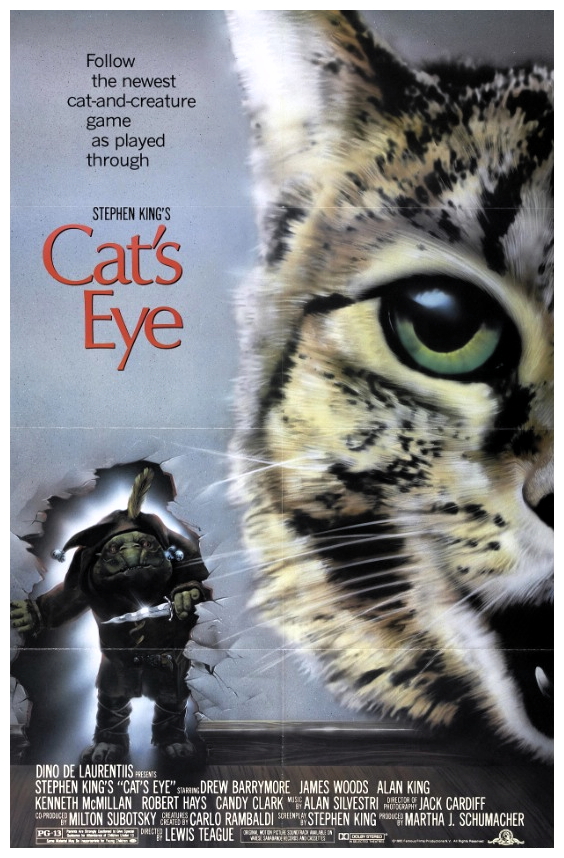 CAT'S EYE (1985). Three stories directed by Lewis Teague and written by Stephen King – 1. Quitter's Inc. 2. The Ledge. 3. General. The first two are adapted from short stories in King's Night Shift collection, and the third is unique to the film. The three stories are connected only by the presence of a wandering cat, which plays an incidental role in the first two and a major character in the third. Cast includes Drew Barrymore, James Woods, Alan King, Robert Hays and Candy Clark.
CHEESEBALLS (2014). An anthology featuring some of the worst short films you are ever likely to witness, from writer-directors Tom Martino and Matt Rogers. Shorts include 1. The Pizza Who Rapes People. 2. C*cksucker The Movie. 3. Ungabunga. 4. The Fantastical Banana Spider Hero Boy.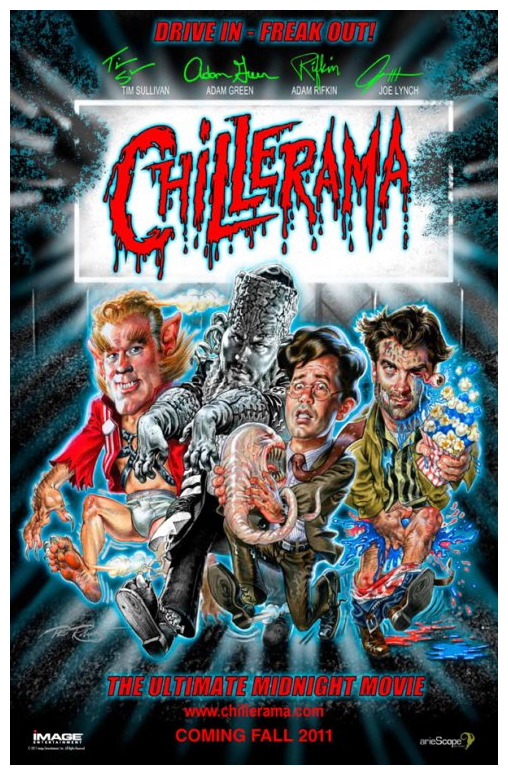 CHILLERAMA (2011). Four stories take place at a drive-in theatre screening monster movies. Each segment is a homage to a different genre and style. 1. Wadzilla, written and directed by Adam Rifkin, is a parody of giant monster movies. 2. I Was A Teenage Werebear is set in 1962, a send-up of teen-angst films like Rebel Without A Cause (1955), Grease (1978) and Twilight (2008), written and directed by Tim Sullivan. 3. The Diary Of Anne Frankenstein was written and directed by Adam Green, sending up Adolf Hitler and Anne Frank. 4. Zom-B-Movie is a parody of zombie films written and directed by Joe Lynch. The framing story concerns a worker at the drive-in who, while drunk, digs up his deceased wife's body and attempts oral sex, only for her to turn into a zombie and bite his genitals, causing him to slowly turn into a zombie between the segments.
A CHRISTMAS HORROR STORY (2015). Dangerous Dan (William Shatner) is an alcoholic disc-jockey pulling a long shift at the Bailey Downs radio station during Christmas. During his broadcast, a series of four stories are witnessed, directed by Grant Harvey, Steven Hoban and Brett Sullivan.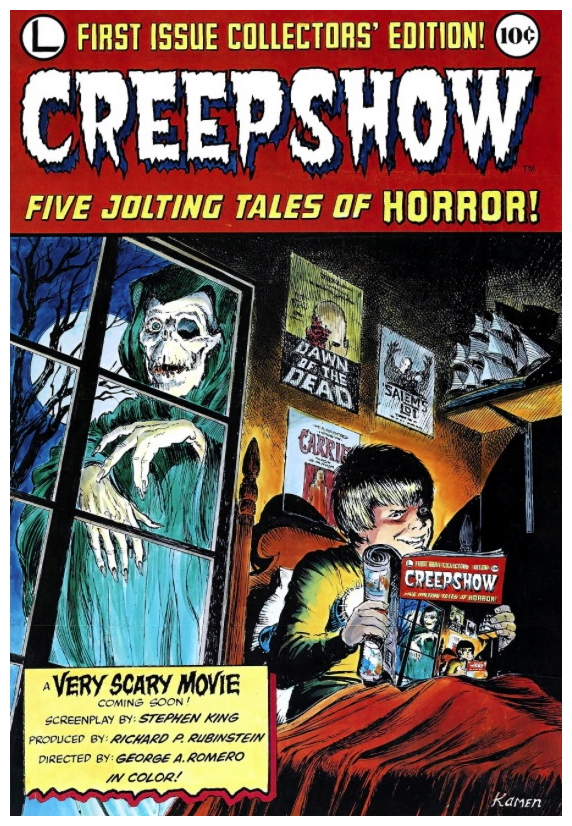 CREEPSHOW (1982). Written by Stephen King and directed by George Romero. Five tales of terror are presented: 1. Father's Day deals with a demented old man returning from the grave to get the Father's Day cake his murdering daughter never gave him. 2. The Lonesome Death Of Jordy Verrill is about a not-too-bright farmer discovering a meteor that turns everything into plant-life. 3. Something To Tide You Over is about a jealous husband burying his wife and her lover neck-deep in sand to watch them drown. 4. The Crate is about a vengeful husband burying his wife and her lover up to their necks on the beach. 5. They're Creeping Up On You is about a creature that resides in a crate under the steps of a college. The final story is about an ultra-rich businessman who gets his comeuppance from cockroaches.
CREEPSHOW 2 (1987). Screenplay by George Romero based on stories by Stephen King and directed by Michael Gornick. 1. Old Chief Wooden-Head. 2. The Raft. 3. The Hitchhiker. Unlike the first film, Creepshow 2 only contains only three stories instead of five, and features the final performance of Dorothy Lamour before her death in 1996.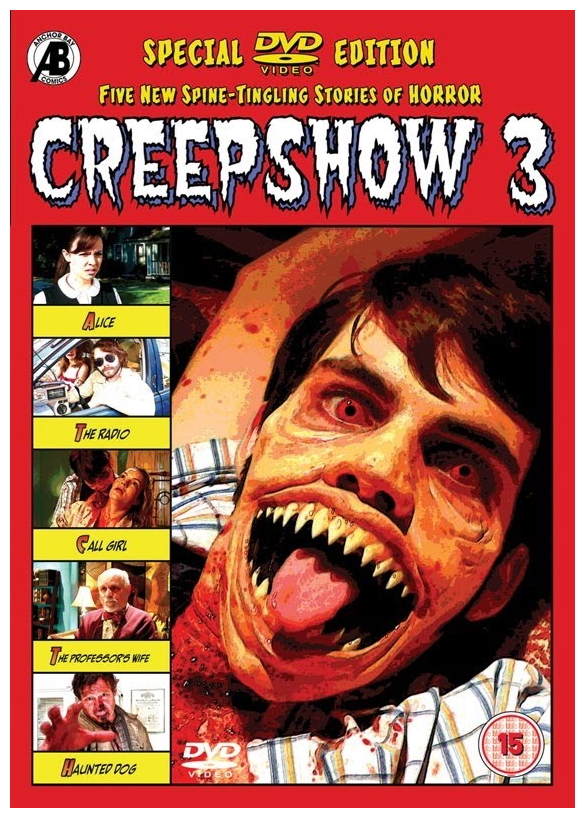 CREEPSHOW 3 (2006). Inspired by Creepshow (1982) created by Stephen King and George Romero, although neither were involved in the making of this third film. Like its predecessors, the film is a collection of five tales of light-hearted horror – 1. Alice. 2. The Radio. 3. Call Girl. 4. The Professor's Wife. 5. Haunted Dog – although there is no reference to EC Comics this time around.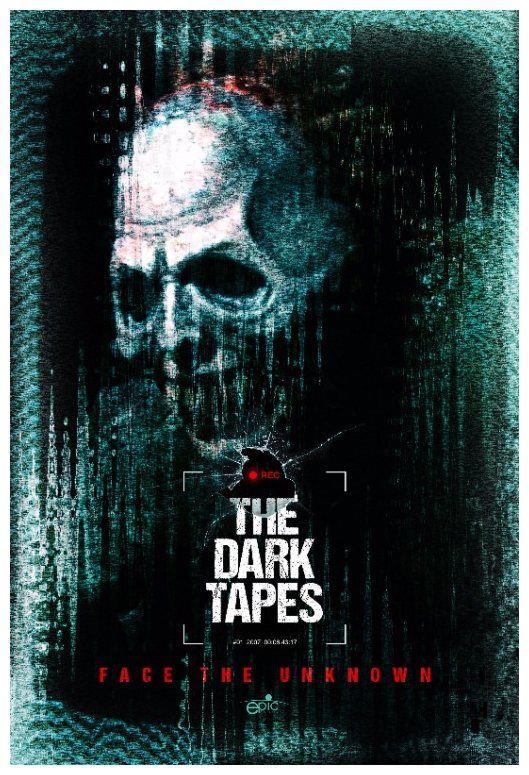 THE DARK TAPES (2016). A found-footage film written and directed by Michael McQuown with Vincent J. Guastini directing the first segment – 1. To Catch A Demon. The following segments are 2. The Hunters & The Hunted. 3. Cam Girls. 4. Amanda's Revenge.
DEAD OF NIGHT (1945). The individual segments were directed by Alberto Cavalcanti, Charles Crichton, Basil Dearden and Robert Hamer, starring Mervyn Johns, Googie Withers, Sally Ann Howes and Michael Redgrave. The film is most remembered for the concluding story starring Redgrave as a ventriloquist with a malevolent dummy.
DEAD OF NIGHT (1977). A made-for-television anthology written by Richard Matheson and directed by Dan Curtis, designed as a follow-up to their previous success Trilogy Of Terror (1975), consisting of three segments starring Ed Begley Jr, Anjanette Comer, Patrick Macnee, Horst Buchholz and Joan Hackett.
DEADTIME STORIES (1986) also known as FREAKY FAIRYTALES and THE GRIEBELS. Directed by Jeffrey Delman, the film has developed a small cult following over the years. A babysitting uncle tells his charges three horror stories – one about a killer witch, one in which Little Red Riding Hood meets a werewolf, and one concerning Goldie Lox & The Three Bears.
THE DEVIL'S MESSENGER (1961). Combining three episodes of the 1959 Swedish television series 13 Demon Street . With the help of his seductive subject Satanya (Karen Kadler), Satan (Lon Chaney Jr.) attempts to recruit new people to join him in Hell. 1. A scientist who discovers a woman frozen in ice for 50,000 years. 2. A sex-obsessed photographer is driven to commit suicide by a man who dreams of death. 3. Satan plans to destroy the Earth with atomic weapons.
DR. TERROR'S HOUSE OF HORRORS (1965). Directed by Freddie Francis, written by Milton Subotsky and starring Peter Cushing and Christopher Lee. Five men enter a train carriage in London bound for Bradley, and are joined by a sixth, the mysterious Doctor Schreck. During the journey, the doctor opens his pack of Tarot cards (which he calls his 'House Of Horrors') and proceeds to reveal the destinies of each of the travellers. This provides the framework to tell five horror stories.
FEAR(S) OF THE DARK (2007). A French black-and-white animated film on the subject of fear, written and directed by a number of notable comic creators and graphic artists. Throughout the film are a series of two-dimensional computer-animated links written and directed by Pierre Di Sciullo, in which the disembodied voice of a woman is heard – she express her fears through a monologue, making confessions from trivial anxiety and grotesque nightmares to crippling sadness.
FROM A WHISPER TO A SCREAM (1987) also known as OFFSPRING. Directed and co-written by Jeff Burr starring Vincent Price and Susan Tyrrell. In a small town called Oldfield, historian Julian White relates four horror stories to a reporter. The stories are connected to the past and present of Oldfield, which seems to be an epicentre for pure evil. White's narration serves as a wraparound story for four otherwise unconnected segments set during different periods in history ranging from the American Civil War to present day.
FROM BEYOND THE GRAVE (1974). An anthology of four short horror stories revolving around a British antique shop and its mysterious owner. Directed by Kevin Connor and based on stories by R. Chetwynd-Hayes. Four customers purchase (or take) items from Temptations Limited, an antiques shop whose motto is 'Offers You Cannot Resist'. A nasty fate awaits those who cheat the shop's owner, played by Peter Cushing.
GHOST STORIES (2017). Directed by Andy Nyman and Jeremy Dyson, based on their own stage play. Professor Phillip Goodman covers three incidents of supernatural ghost sightings. These include a night watchman in an old factory, a teenage driver whose car breaks down and a business man who is awaiting the birth of his child.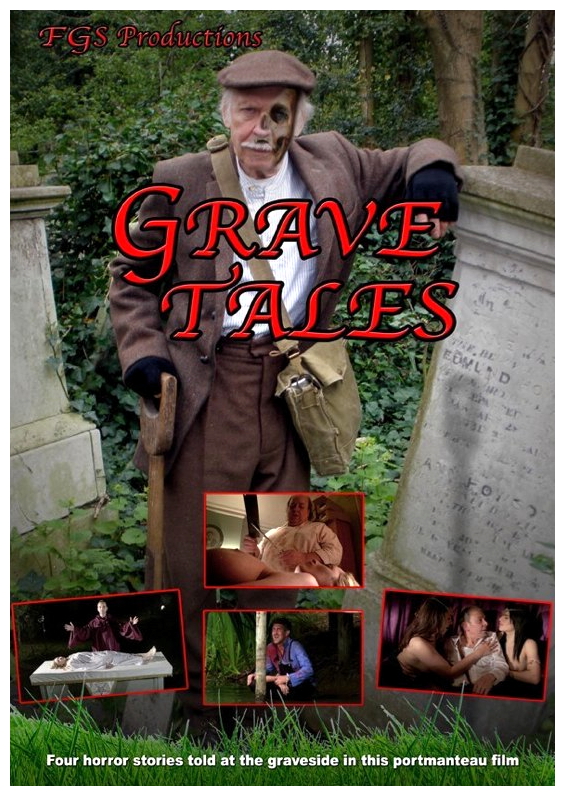 GRAVE TALES (2011). Directed by Don Fearney. A young genealogist whiles away her afternoon in an eerie graveyard to identify graves but stumbles upon an elderly gravedigger anxious to share horror stories with her. The gravedigger delights in telling her four ghoulish tales. The film is based on the Amicus portmanteau horror genre, and Christopher Lee starred in the original cinema release, however he does not appear in the DVD release.
H.P. LOVECRAFT'S NECRONOMICON (1993) also known as BOOK OF THE DEAD and TO HELL AND BACK. Three stories from the creator of the Cthulhu mythos adapted by Brian Yuzna, Christophe Gans, Brent V. Friedman and Kazunori Ito. 1. The Drowned is based on The Rats In The Walls. 2. The Cold is based on Cool Air. 3. Whispers is based on The Whisperer In The Darkness. Directed by Yuzna, Gans and Shusuke Kaneko, the film's ensemble cast includes Jeffrey Combs, Bruce Payne, Richard Lynch, Belinda Bauer, Maria Ford, Dennis Christopher, Gary Graham and David Warner. The extensive makeup and animatronics were created by Tom Savini, John Carl Buechler, Screaming Mad George and Christopher Nelson.
HEAVY METAL (1981). Directed by Gerald Potterton, produced by Ivan Reitman and based on stories from the magazine of the same name, this is an animated anthology starring the voices of Roger Bumpass, John Candy, Joe Flaherty, Eugene Levy, Alice Playten, Harold Ramis, Percy Rodriguez, Richard Romanus and John Vernon. Like the magazine, the film features a great deal of graphic violence, sexuality and nudity.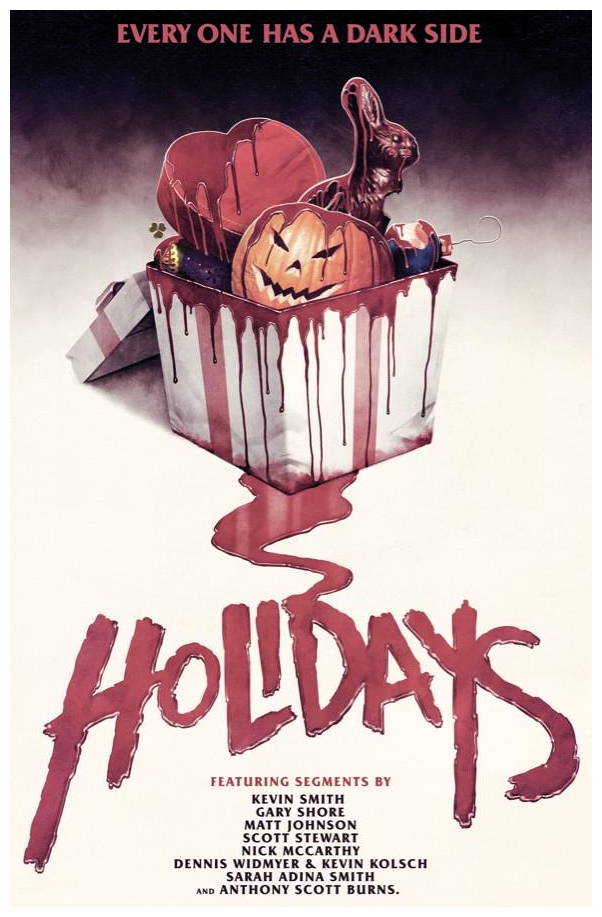 HOLIDAYS (2016). Eight subversive short stories, each inspired by a different celebratory holiday. 1. Valentine's Day directed by Kevin Kölsch & Dennis Widmyer. 2. Saint Patrick's Day directed by Gary Shore. 3. Easter directed by Nicholas McCarthy. 4. Mother's Day directed by Sarah Adina Smith; 5. Father's Day directed by Anthony Scott Burns. 6. Halloween directed by Kevin Smith. 7. Christmas directed by Scott Stewart. 8. New Year's Eve directed by Adam Egypt Mortimer.
HOOD OF HORROR (2006). A collection of three short tales set in an urban milieu, inspired by the old Tales From The Crypt comics and the film Tales From The Hood (1995). The animated introduction shows how Devon (Snoop Dogg) becomes a hound of Hell, in which he agreed to sell his soul to a demon named Liore (Hawthorne James) to bring back his dead sister. Liore grants him the knowledge, strength and power to decide who goes to heaven or hell. The animation switches to live action as Devon narrates three stories. 1. Crossed Out. 2. The Scumlord. 3. Rhapsody Askew. During the stories, Devon tells the audience that each character had the potential to do good in life, but instead, chose to do evil for their own needs that resulted in each of their deaths. After each segment, he takes all the deceased characters to a mysterious elevator.
HOUSE OF THE DEAD (1978) also known as ALIEN ZONE. A set of four mysteries starring Ivor Francis and John Ericson, but the real mystery is why on earth they called it Alien Zone, as it contains absolutely no extra-terrestrials whatsoever. A psychotic photographer, a modern-day Scrooge and a pack of evil children dominate this collection of macabre tales. House Of The Dead did get a theatrical premiere (only in Stillwater, Oklahoma where the movie was shot) but it was specifically made to sell to television networks.
THE HOUSE THAT DRIPPED BLOOD (1971). Directed by Peter Duffell and distributed by Amicus Productions, it stars Christopher Lee, Peter Cushing, Jon Pertwee, Denholm Elliott and Nyree Dawn Porter. A collection of four shorts scripted by Robert Bloch based on his own stories, linked by the protagonist of each story's association with the eponymous building.
JOURNEY INTO DARKNESS (1968) and JOURNEY TO THE UNKNOWN (1970). Two feature-length films were released, each containing two episodes of the UK TV anthology series Journey To The Unknown. The first: 1. The New People, based on a story by Charles Beaumont, is about a young American couple, Hank and Anne, who move to New England and learn that everyone in their new neighbourhood belongs to a cult which has chosen them as sacrifices. 2. Paper Dolls, based on a story by L.P. Davies, concerns a set of quadruplets who are telepathically connected as they feel one another's pain and share skills and talents. The second: 1. Matakitas Is Coming written by Robert Heverley, concerning criminologist June Wiley researching a long-dead serial killer named Matakitas who finds herself alone and trapped inside a deserted library where he killed the librarian four decades before. 2. The Last Visitor is written by Alfred Shaughnessy. While Barbara is on holiday at a seaside resort, she is stalked by a mysterious prowler. The owner of the resort, Mrs. Walker, says it's her estranged psychotic husband.
KATASUMI & 4444444444 (1998). Two short Japanese horror films directed by Takashi Shimizu, serving as prequels to the filmmaker's famous Ju-On (2000) movies, also known as The Grudge. Katasumi follows the demise of Kanna and her classmate Hisayo. They are feeding rabbits at school when Kayako, the ghost in the series, attacks them both. 4444444444 follows the death of Tsuyoshi, Kanna's older brother. Tsuyoshi comes to school to meet his girlfriend and finds a mysterious ringing cell phone whose caller ID shows a strange number. The ghost of Toshio, Kayako's son, appears and takes Tsuyoshi, his body never to be found. Both short films were released in the US for the first time in 2005 as additional features on the unrated director's cut of the DVD, although Katasumi is retitled In A Corner.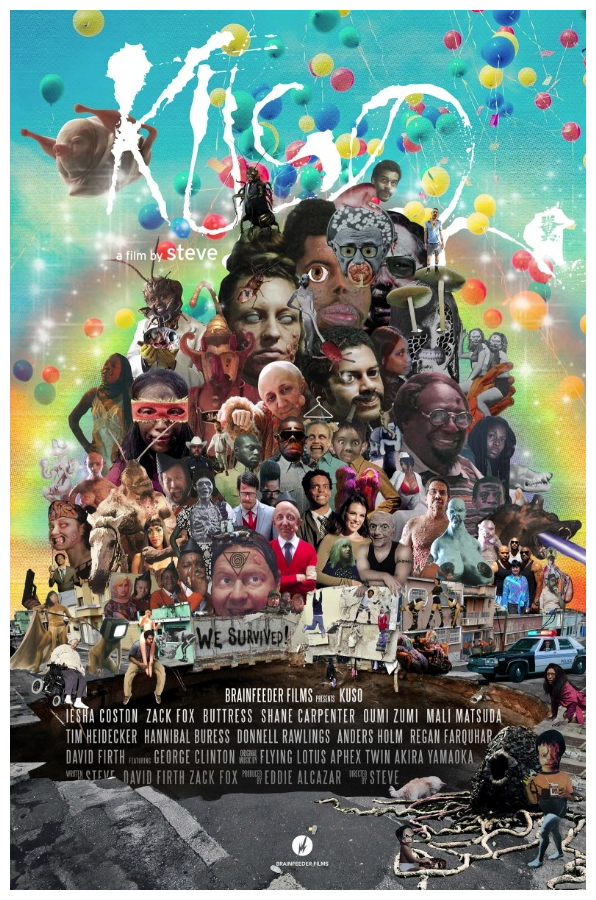 KUSO (2017). Four surreal vignettes about the mutated survivors of an earthquake that has destroyed Los Angeles, written by Steven Ellison, David Firth and Zack Fox, and directed by Ellison. The stories are linked by animations, television static and news reporters reporting on the earthquake.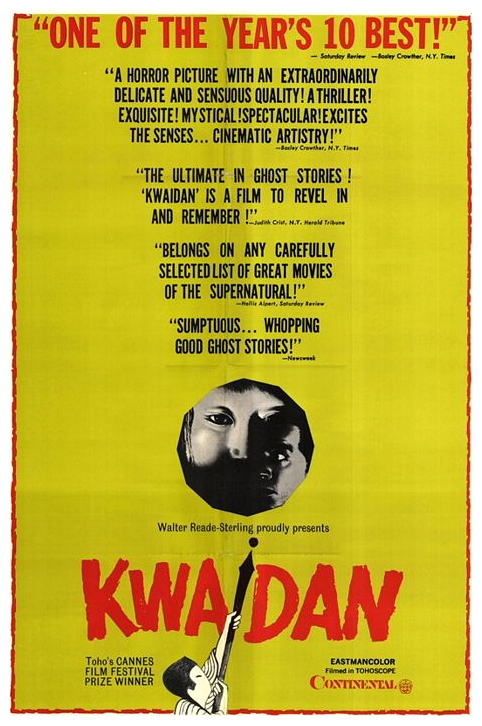 KWAIDAN (1965). Four separate and unrelated films directed by Masaki Kobayashi based on stories from Lafcadio Hearn's Japanese ghost stories. 1. Black Hair. 2. The Woman Of The Snow. 3. Hoichi The Earless. 4. In A Cup Of Tea.
Anthology Horror Films (A-K)