Filmmakers Craig Singer & Robert Dean Klein team up with Horror Equity Fund Inc. for new movie, THE BLOCK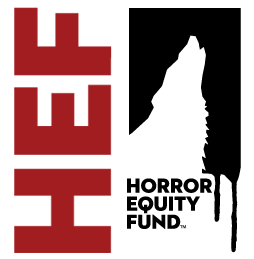 Beverly Hills April 2018: Horror Equity Fund, Inc. (HEF) is pleased to announce that award-winning filmmakers Robert Dean Klein (writer, screenplay) and Craig Singer (director, story) have come together to create the thriller film "The Block". CEO Marlon Schulman, CCO Brian Herskowitz, and Senior VP Tony Timpone will be Executive Producers on the project.
"The Block" is a thrilling story of a fatally-ill horror writer who, after a long bout of crippling writer's block, is aghast to discover the only way to complete his final masterpiece is to commit grisly escalating murders.
Klein has written over fifty screenplays, eight of which have been produced. His first, "A Good Night to Die", was a semi-finalist in the prestigious Nicholl Fellowship Competition and also premiered at the 2003 Tribeca Film Festival. His next film "Dark Ride," was directed by Craig Singer and distributed by Lionsgate, terrifying audiences across the country.
Singer is a writer and producer with several award-winning shorts and feature films including "Animal Room", starring Neil Patrick Harris (fresh off Doogie Howser fame). In 2008 he sold his companies to The Walt Disney Company, where he took a creative VP role. His films have premiered at festivals including Cannes, Tribeca Film Festival, Hollywood Film Festival and LA TV Fest to name a few.
HEF's mission is to establish the company as the premier destination for investors, fans, and content creators to join forces in making profitable horror properties in film, TV, gaming, live events and publishing.
For more information contact info@horrorequityfund.com or visit www.horrorequityfund.com