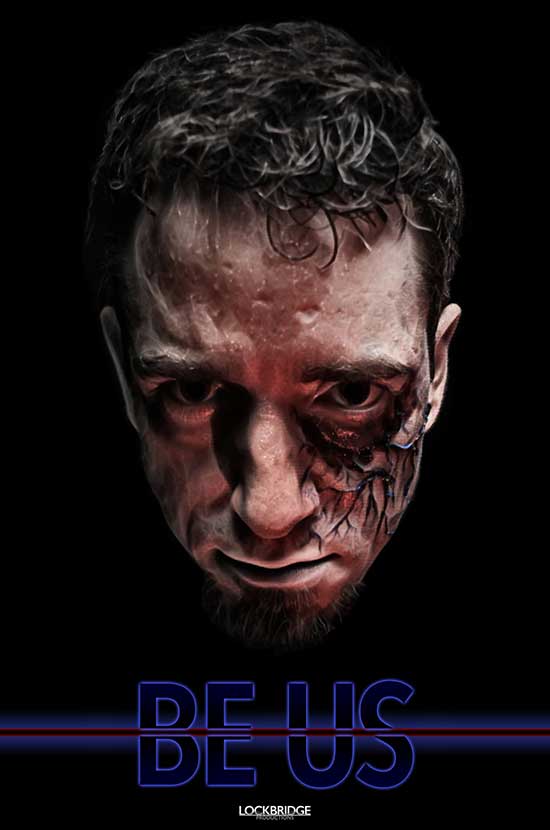 A man is interrogated after encountering an otherworldly being in the six-minute sci-fi/horror short film Be Us.
Be Us is directed by Alex DiVincenzo, whose previous work includes The Horrors of AutoCorrect (distributed by Eli Roth's Crypt TV), Cybershock 1999 (distributed by Troma Entertainment), and the 48 Hour Film Project winner Root of All Evil.
T.J. Frizzi stars in the film, which he co-wrote with DiVincenzo. The simple yet intriguing premise was conceived as a way to showcase the newcomer's range while telling an original story contained to one room with a single actor.
"Be Us presented an exciting challenge to pull off an engaging, dynamic piece entirely in a monologue," explains DiVincenzo. "T.J. Frizzi is one of my closest friends, and his performance – on which the entire movie hinges – exceeded my expectations."