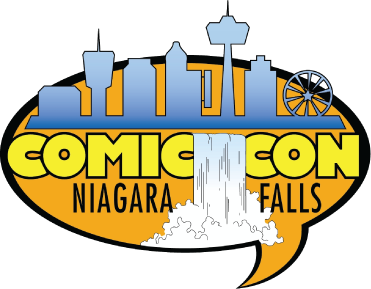 The Falls Horror Fest will be celebrating five years this June, taking place inside the Niagara Falls Comic Con once again. The final lineup will include one of the biggest horror legends in Doug Bradley, who haunted fans through his portrayal as the iconic Pinhead in eight of the legendary Hellraiser installments.
Joining Bradley will be C.J. Graham and Steve Dash, both best known for portraying slasher Jason Voorhees in Friday the 13th Part VI and Part 2, respectively, as well as horror scream queen Dee Wallace, who appeared in multiple horror classics in the 80's, including the Hills Have Eyes, Cujo, and the Howling.
Also in attendance will be the John Kassir, known to fans as the voice of the Cryptkeeper. Kassir voiced the Cryptkeepr in HBO's hit series Tales From the Crypt, as well as in the subsequent movies and cartoons.
Rounding out the list are Kevin Dillon, best known to cult film fans as the star of the 1988 remake of the Blob, Lew Temple, who played Axel, the kind-hearted prison inmate in season three of AMC's the Walking Dead, and Sons of Anarchy star Kim Coates, who is known to genre fans from the video game adaptations Resident Evil: Afterlife and Silent Hill.
Fans will also get a chance to visit the Paul Jones Exhibit of Horrors, which will feature many screen used props from the legendary F/X artist's career.
The Falls Horror Fest features over 5,000 square feet of horror exhibitors, celebrities, artists, props, makeup, costumes, free Q&As and workshops, and more.
The Falls Horror Fest takes place inside the Niagara Falls Comic Con over three days on Friday, June 3, Saturday, June 4, and Sunday, June 5.  Tickets start $25 and up and are on sale online now at www.nfcomiccon.com. Kids 6 and under are FREE.