SYNOPSIS:
New England, 1630: William and Katherine lead a devout Christian life, homesteading on the edge of an impassible wilderness, with five children. When their newborn son mysteriously vanishes and their crops fail, the family begins to turn on one another.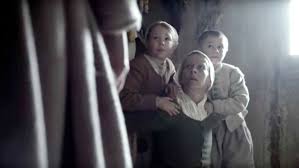 REVIEW:
It seems like every year brings us a new horror film that's supposed to blow away audiences world wide. You know what I mean, films that make major impressions at film festivals like Sundance. Films that people start whispering about at first, and slowly as time goes by, those whispers grow to a cacophonous howl by the time the films finally get released to the public at large. And without question, these films generally divide audiences straight down the middle. Two years ago it was The Babadook, Last year it was It Follows, both of these films rode into their general release riding high on a wave of positive reviews that made it sound like they were both the best horror films ever made. And while both of these films did indeed receive critical acclaim from nearly every critic that saw them, they both divided audiences straight down the middle. Personally, I didn't find any one of them particularly scary at all. Well made films for sure, but hardly scary.
But I have associates that swear up & down that these films were two of the scariest films they'd ever seen (my associates can be a bit too boisterous at times). I didn't find a (hardly seen) mythical creature that may or may not be the product of a over stressed woman's imagination (The Babadook) very scary. And the prospect of being followed by a creature that (at times) makes itself up to look like an old woman (It Follows) is about as scary to me as an episode of Scooby Doo.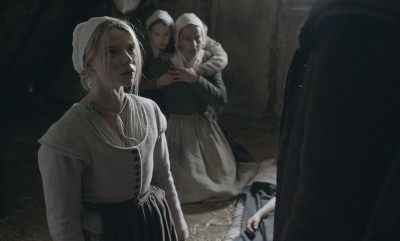 This year, all the hubbub is surrounding a film called The Witch. Its trailer debuted last year, and while it was indeed a creepy thing to see, it gave little indication of what it was actually about. Shortly after the trailer debuted, we started hearing the rumblings of critics who'd seen it at various festivals. All of them falling over each other to tell everyone how scary it is, how our blood will freeze over as we watch it, how we'll all piss our collective pants because we'd be too scared to go to the f**king bathroom. Histrionics such as these seem to be par for the course as of late.
But I refuse to drink the Kool aid.
Well, maybe a sip or two…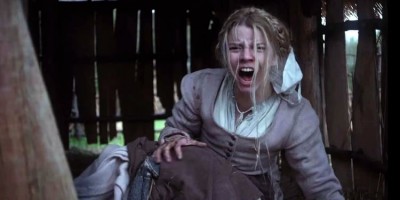 A devoutly Christian couple, William (Ralph Ineson) and Katherine (Kate Dickie), and their children find themselves banished from their community because they accused the others of not hemming closely enough to the gospel. But rather than look at this banishment as a hardship, the family take to their banishment rather handily. They find a nice spot at the edge of the woods, and fashion as nice of a life as can be expected considering the circumstances. Mind you, life isn't easy for them, but they fashion themselves a decent, if hardscrabble, life. But life for them goes south when their newborn baby suddenly disappears while under the care of oldest daughter Thomasin (Anya Taylor-Joy). After that, the tragedies begin to pile up for the family.
The crops fail, the rabbit traps don't catch any rabbits, and poor Katherine can do nothing but cry, mourn & pray for her long gone infant child. As it turns out, there really is a witch in the woods, and the film is to be commended for not shying away from the infant's fate at the hands of the witch. She grinds the babies bones to dust, then spreads that dust (& blood) all over her body. As the film continues, fear, hatred, paranoia and distrust begin to take a hold of the family, and because there isn't any one real reason that the family can pin their woes upon, they slowly begin to believe that Thomasin is the witch that's causing all of their grief. Poor Thomasin can't believe the hatred being tossed at her, and in the end she has to defend herself from her parents, especially her mother, to save her life. But that comes with complications as well.
Writer/Director Robert Eggers reportedly researched this particular period in time for four years to make sure his script was true to the era, and he succeeded completely. The black & white cinematography (by Jarin Blaschke) is crisp, clean and sharp, making the film look as grim & unforgiving as it needs to be. The characters speak in English, but it's 16th century English. Personally, I don't understand all of the complaints over the dialogue. Granted, some of it is a bit indecipherable, but that's due more to the characters accents, not to what they were actually saying, it's still English, so stop complaining. Everyone in the film gives remarkably true performances, with young Anya Taylor-Joy stealing the show as the tormented Thomasin. I've never heard of her before this film, but she's definitely a face to watch for in the future. Her commitment to her character is astounding for one so young.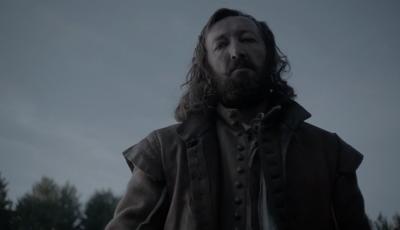 Those who have derided The Witch as not being the film they expected have a point. It's being pushed as a horror film, and critics from festivals its played at have fallen over themselves calling it the scariest thing they've ever seen. I honestly think that these reviews come from people who don't watch a lot of horror films, and ought to be taken with a grain of salt. The Witch isn't a horror film in my estimation, it's more of a historical drama with horrific undertones. But the last 10 minutes of it are some of the scariest minutes I've sat through in a long while. It was during the finale when I realized that in its own sinister way, The Witch was subtly digging its way into my psyche, and I was really unnerved by the finale. I found myself appreciating all of the work Eggers put into the film. The horrific elements in it work extremely well, and I ended up enjoying it as a whole quite a bit.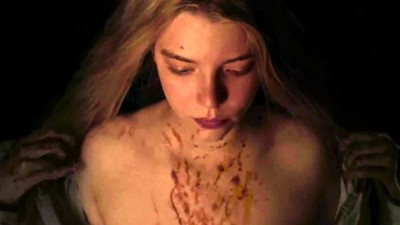 I had visions of The Blair Witch Project (1999) as I watched The Witch, and there are parallels. Blair Witch arrived on a wave of positive critical reviews, and it's brilliant online campaign helped to make it something of an event on it's original release. The Witch didn't have that online campaign, but it had the same hype. They were both directed by unknowns, and they both divided their audiences straight down the middle. You either loved Blair Witch or hated it, and the same goes for The Witch. It's polarizing audiences everywhere it plays. I, for one, rather enjoyed The Witch but I fully understand any and all vitriol passed its way, it isn't for everyone. But it worked for me, it's pace is indeed glacial, and some of the dialogue might not make much sense at times, but as a whole the film works. I think its telling that everyone is upset that it's not a particularly horrifying film, yet the first thing you see once the film starts is a title card that says The Witch: A New England Folk Tale, so even the creators aren't calling it a horror film.
If you're looking for a balls to the wall horror film, The Witch is most definitely not for you. It's far too slow to get your blood racing. But if you're looking for something with a deliberate pace, something dramatic and even a bit thought provoking, with a truly eerie finale, then The Witch will satisfy your cravings.
The Witch – 3.5 out of 5 shrouds.