If you've been reading my rantings for any length of time then you are well aware of my love of all things MONDO. These folks do some of the best "retakes" on classic horror film one sheets that I have ever seen and this time it was FRIDAY THE 13th that gets the treatment. Sneak a peek at this beauty: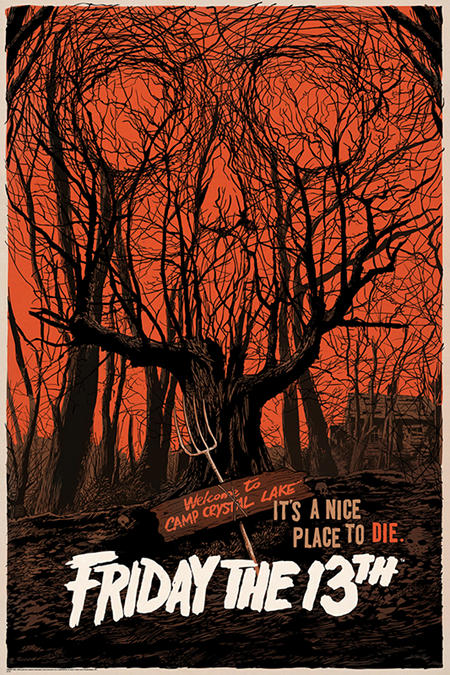 Wow, just wow. If you want one you had better hear me, first off you're going to have to beat me as I run to my computer tomorrow to get your name in the hopper to buy one these bad boys and then of course beat out everyone else who is doing the same. If you really want one you're going to have to be quick. They only printed 345 of those bad boys and they are selling for $45 a crack. They will be worth twice that much by the end of the day.
Follow @mondonews on Twitter and all the details will come to you.