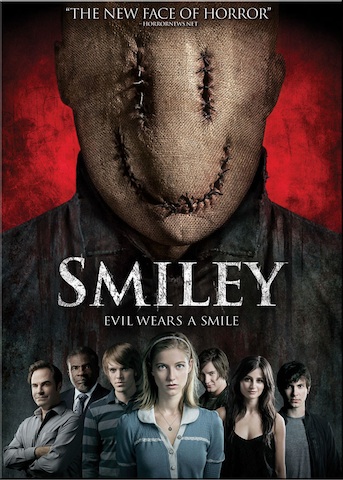 Director: Michael J. Gallagher
Cast: Caitlin Gerard, Melanie Papalia, Michael Bart (TV's Desperate Housewives, The Stepford Wives), Keith David (Lottery Ticket, Stomp the Yard 2), Shane Dawson (You Tube star)
A twisted killer let loose. A college student yearning for a fresh start. Internet trolls looking for trouble. It all comes together in SMILEY: the most terrifying and controversial horror film of the year. Troubled teen Ashley (Caitlin Gerard) mistakenly summons a devious murderer named Smiley to kill a stranger online. With the help of her nerdy friend Binder (Shane Dawson), an insightful college professor (Roger Bart) and a skeptical detective (Keith David), Ashley must decide whether she is going insane or becoming Smiley's next victim.
Distributor: ARC Entertainment