Kung fu movie fans might think they know everything about this popular genre, but would they know which kung fu movie had the longest fight scene in the history of films? Or which kung fu star had to bite the head off a live lizard?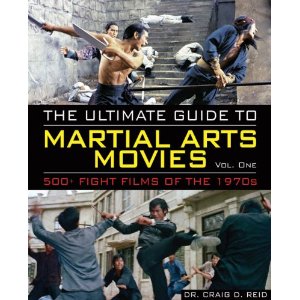 Probably not. But Dr. Craig D. Reid — author of The Ultimate Guide to Martial Arts Movies of the 1970s and master of kung fu cinema — can tell you. He knows everything about kung fu cinema.
On January 20, he'll be sharing his expertise with the Pacific Asian Museum's Active Cultures series. Reid will discuss how influential the films of the 1970s were in martial arts cinema, how they brought major breakthroughs in fight choreography and filmmaking, and how the movies built a national identity and pride.
"I saw my first kung fu film at the V Drive-In in Vestal, New York," Reid says. "In an instant, I wanted to live and learn and watch every kung fu film ever made."
In fact, when compiling the material for his book, Reid relived these transformative times by watching more than 500 kung fu films from that era. The reviews in the book include extensive knowledge of martial arts history, cinema and fight choreography.
About the Author:
Dr. Craig D. Reid is one of America's most respected martial arts film historians and critics. In 1979, he became the first regular Caucasian and American stuntman in Chinese kung fu movies and kung fu TV soap operas in Taiwan. Since then, he has accrued credits as a screenwriter, fight choreographer, kung fu scholar, TV personality, and university and guest martial arts lecturer.
About Black Belt:
Black Belt is the world's leading martial arts resource. Black Belt features interviews with the world's most prestigious martial artists and historical pieces on the philosophies of various combat styles, as well as in-depth coverage of the latest techniques, weapons, self-defense systems, training regimens and industry trends. It also continues to publish instructional books and DVDs from a variety of disciplines, including jujitsu, mixed martial arts, Brazilian jiu-jitsu, reality-based self-defense, grappling, jeet kune do and more.