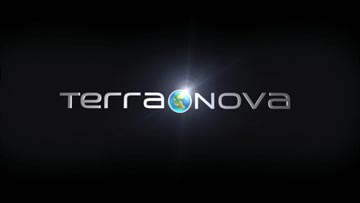 Centers on the Shannons, an ordinary family from 2149 when the planet is dying who are transported back 85 million years to prehistoric Earth where they join Terra Nova, a colony of humans with a second chance to build a civilization.
Per TV.com
FOX Broadcasting has teamed with Steven Spielberg, Peter Chernin, Brannon Braga, René Echevarria and Aaron Kaplan to bring a new series, Terra Nova. In the year 2149, the planet Earth is a disaster, and most of the plant and animal life has become extinct. Scientists can't reverse the
… More damage, but have found a way to travel back to prehistoric times to save the human race.
Among the Tenth Pilgrimage of settlers in Terra Nova is the Shannon family. Jim Shannon, played by Jason O'Mara, is a loving father with secrets in his past. His wife, Elisabeth, is a trauma surgeon who has been recruited to join Terra Nova's medical team. Their three children join them on this journey: Josh is 17 and is not happy about leaving the life he knows. Maddy is 15 and is looking forward to a new life and a chance to make changes. Zoe is 5, and there is a secret involving her that could create problems for the Shannon family.
Commander Nathaniel Taylor warns the new arrivals of the dangers that surround them in Terra Nova. There are not only dinosaurs but other settlers who have left the colony to start their own. The outcast colony is led by Mira, who left because she disagreed with Taylor as a leader. The Shannons soon discover not all of the danger exists outside the walls of Terra Nova. Some of the members of their group disagree on how to save mankind and some may even be trying to destroy the new world before it can get started
CAST:
Jason O'Mara as James "Jim" Shannon
Shelley Conn as Dr. Elisabeth Shannon
Christine Adams as Mira
Allison Miller as Skye
Landon Liboiron as Josh Shannon
Naomi Scott as Maddy Shannon
Rod Hallett as Dr. Malcolm Wallace
Alana Mansour as Zoe Shannon
Stephen Lang as Commander Nathaniel Taylor
EPISODES:
01 Genesis: Part 1 & 2
02 Instinct
03 What Remains
04 The Runaway
05 Bylaw
06 Nightfall
07 Proof
08 Vs.
09 Now You See Me
10 Within
11 Episode – Occupation | "Resistance
Terra Nova (2011) – TV Show Episodes List