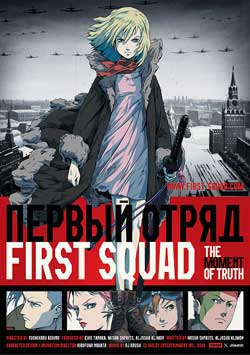 THIS WINTER IS SURE TO BE COOL WITH ANCHOR BAY ENTERTAINMENT'S RELEASE OF TWO OF THE COOLEST ANIMATION TITLES EVER!
Katsuhito Ishii's Redline and Award-Winner First Squad
In celebration of its 20th Anniversary, Anchor Bay Entertainment's Manga brand is set to release two of the most highly anticipated animated films. On January 17, 2012, Katsuhito Ishii's REDLINE and award-winner FIRST SQUAD: THE MOMENT OF TRUTH will be released on Blu-ray™ and DVD. REDLINE will also be released in theatres prior to January 17th. Ranging in themes from World War II to futuristic surreal car races, Manga continues to release high-end artistic animated films.
REDLINE is a racing film created by studio Madhouse (Paprika, The Girl Who Leapt Through Time, Summer Wars). REDLINE is about the biggest and most deadly racing tournament in the universe. Only held once every five years, everyone wants to stake their claim to fame, including JP, a reckless dare-devil driver oblivious to speed limits with his ultra-customized car – all the while, organized crime and militaristic governments want to leverage the race to their own ends. Amongst the other elite rival drivers in the tournament, JP falls for the alluring Sonoshee – but will she prove his undoing, or can a high speed romance survive a mass destruction race?
Hit Stores This January on Both Blu-ray™ and DVD!
Written by Katsuhito Ishii (director of The Taste of Tea, Funky Forest, Shark Skin Man & Peach Hip Girl and the anime segment of Kill Bill Vol.1) and directed by the up-and-coming Takeshi Koike, who participated in the "World Record" segment of Animatrix (2003), REDLINE was seven years in the making and proudly demonstrates the new possibilities of 2D animation, amidst the current prominence of 3D animation.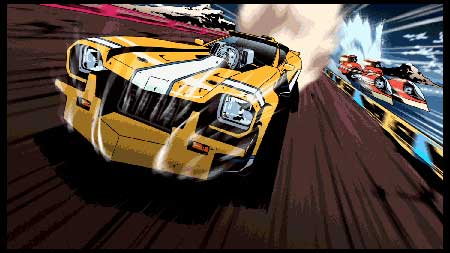 Directed by Yoshiharu Ashino, FIRST SQUAD: THE MOMENT OF TRUTH is set during the opening days of World War II on the Eastern Front. Its main cast of characters is a group of Soviet teenagers, each with extraordinary abilities. The teenagers have been drafted to form a special unit to fight the invading German army. They are opposed by a Schutzstaffel (SS) officer who is attempting to raise from the dead a supernatural army of crusaders from the 12th Century Order of the Sacred Cross and enlist them in the Nazi cause. FIRST SQUAD: THE MOMENT OF TRUTH was produced by Eiko Tanaka, Misha Shprits and Aljosha Klimov.