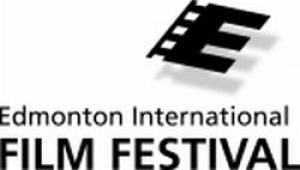 Organizers of the Edmonton International Film Festival are thrilled to announce ten expectation-defying genre films as part of this year's 'Edge of Night', 'World Cinema', 'Doc Central', and 'Oh, Canada!' series. Featuring award winners and audience favorites from Austin, Montreal, Phoenix, and Sundance, along with numerous Canadian and Western Canada Premieres, this year's lineup is the stronger than ever.
EIFF's 'Edge of Night' series kicks off Friday, September 23rd, with the Canadian Premiere of THE DEAD INSIDE. Winner of the Dan Harkins Breakthrough Filmmaker Award at this year's Phoenix Film Festival, writer/director Travis Betz has crafted an incredibly inventive musical / comedy / horror hybrid – subverting expectations and toying with genre conventions every step of the way. Next up is the LONG-awaited Edmonton premiere of TUCKER AND DALE VS. EVIL, the riotously funny, Made in Alberta festival favorite that does for the 'killer redneck' genre what Shaun of the Dead did for zombies. TUCKER AND DALE VS EVIL has already amassed countless fans around the world, winning an Audience Award at SXSW, the Jury Prize for First Feature at Fantasia, Best Director at Fantaspoa, and the Best Motion Picture Award at Sitges.
ABSENTIA (Western Canada Premiere) is an endlessly creepy and slow-burning vision of terror from director Mike Flanagan. One of the most critically-acclaimed horror debuts of the year, and Winner for Best Feature at this year's Phoenix International Horror & Sci-Fi Film Festival, Absentia transcends its budgetary constraints by delivering raw emotion, riveting performances, and a liberal dose of genuine, jump-out-of-your-seat scares. Making its International Premiere at this year's EIFF is Bradley Scott Sullivan's I DIDN'T COME HERE TO DIE, the story of six young volunteers working on a humanitarian project in the remote wilderness. Horrific accidents, rash decisions and the unpredictability of human nature leads them all to the same disturbing conclusion…volunteer work can be a killer! With a classic, '1980's slasher movie' set-up that defies all expectations,
Straight from a spectacularly-received premiere at Montreal's renowned Fantastia Festival, Evan Kelly's THE CORRIDOR comes to EIFF's 'Oh, Canada!' series riding a tide of critical praise. Mixing the camaraderie of The Big Chill, the supernatural paranoia of Dreamcatcher, and the stomach-tightening fear of Event Horizon – this Western Canada Premiere screening takes the tried and true 'cabin in the woods' scenario to suspenseful and incredibly inventive new heights. Also screening as part of EIFF's 'Oh, Canada!' series is the Canadian Premiere of EXIT HUMANITY (from the team behind Fantasia favorite, MONSTER BRAWL), a story told through the written and illustrated journal of Edward Young, as he battles his way through an unexplainable outbreak of the walking dead a decade after the American Civil War. Fans of The Walking Dead will love director John Geddes' impeccably-filmed period drama, which features stellar
performances by Mark Gibson, Dee Wallace, Stephen McHattie, and Bill Moseley, and is narrated by the great Brian Cox.
Coming to EIFF's 2011 'World Cinema' series are a number of 2011's most highly acclaimed thrillers. From Sweden, add MARIANNE to the very short list of great supernatural dramas that includes The Changeling and The Shining. Headlined by a truly outstanding performance by Thomas Hedengran, Marianne is a haunting drama about grief and guilt, and is an extraordinary directorial debut for writer/director Filip Tegstedt. Another Western Canada Premiere, THE SKIN I LIVE IN sees the return of Pedro Almodovar, back with his most audacious creation yet, and reuniting him with Antonio Banderas for the first time in more than 2 decades. This time around, Almodovar has crafted an utterly freaky (not to mention horrifying) tale of revenge that wowed audiences at the 2011 Cannes Film Festival. And finally, ADVERSE EFFECTS ('Reacciones adversas'), is a slow-burning thriller from Mexico, with echoes of Taxi Driver, Memento, and a dash of Fight Club thrown in for good measure. A stunning feature debut for writer/director/editor David Michan, Adverse Effects is a Canadian Premiere.
And finally, in a year filled with spectacular documentaries, RESURRECT DEAD: MYSTERY OF THE TOYNBEE TILES is a moody, atmospheric, funny, and suspenseful jaw-dropper that can best be described as the bizarre, yet utterly hypnotic love child of David Lynch and Errol Morris, and is easily one of the most unique and satisfying documentaries of the year. WINNER of the Best Director (Documentary) Prize at the 2011 Sundance Film Festival, Resurrect Dead is a Western Canada Premiere.
The entire 2011 Edmonton International Film Festival lineup, including screening details, showtimes and venues, will be announced online August 31st, at www.edmontonfilmfest.com.
REEL DEAL Festival Passes, ticket-packs, and Opening and Closing Night Film tickets are now available for purchase through EIFF's exclusive online ticket agent, yeglive.ca. Passes and 6-packs are available at discounted pricing until the end of August.
LINKS:
ABSENTIA: www.absentiamovie.com/
THE CORRIDOR: thecorridormovie.com/
THE DEAD INSIDE: www.thedeadinside.com/
EXIT HUMANITY: www.exithumanity.com/
I DIDN'T COME HERE TO DIE: www.ididntcomeheretodie.com/
MARIANNE: www.mariannemovie.com/
RESURRECT DEAD: www.resurrectdead.com/
TUCKER AND DALE VS EVIL: www.magnetreleasing.com/tuckeranddalevsevil/
Edmonton International Film Festival 'Edge of Night' series – 2011 Updates