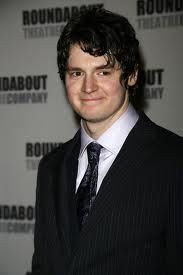 It is now official that Benjamin Walker will play Abraham Lincoln in Seth Graham-Smith's Abraham Lincoln: Vampire Hunter.  This was a highly rumored role with all sorts of people being thrown around for the part.  Benjamin Walker is best known for his role in Kinsey as a 19 year old Kinsey.

The book goes like this "When Abraham Lincoln was nine years old, his mother died from an ailment called the "milk sickness." Only later did he learn that his mother's deadly affliction was actually the work of a local vampire, seeking to collect a debt owed by Lincoln's father. When Abe learned the truth, he vowed revenge and kept one passion hidden throughout his life: the brutal elimination of all vampires. His valiant, bloody fight against the undead was all but lost to history, until Grahame-Smith stumbled upon the secret journal of Abraham Lincoln.
Using the journal as his guide, Seth reconstructs Lincoln's life story and uncovers the role vampires played in the birth, growth, and near-death of our nation. You don't know Abe. Honest."
Just one more step closer to heading to production.
source: horror-movies.ca