Greetings, boys and ghouls! Welcome back to Horror Talk, hosted once again by your friendly neighborhood gorehound and indie filmmaker extraordinaire, Travis Legge. The wild ride here at Horror Talk continues. While other websites and columns are succumbing to "best of 2010" lists and other holiday season roundups, here at Horror Talk, we are gonna keep things business as usual, giving you a glimpse into this week in Horror.
In Movie news, Half Moon, the story of a prostitute whose latest client may be a bloodthirsty werewolf, will be getting a DVD release on March 1, 2011.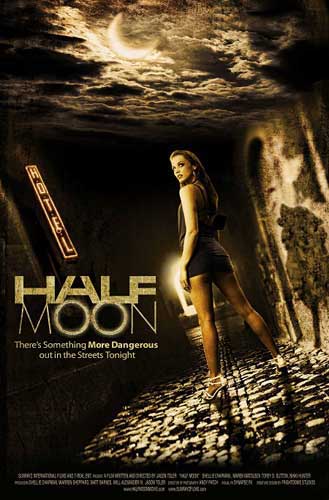 According to IMDB "Half Moon tells the story of a city gripped with fear because of a man killing prostitutes. When down on her luck prostitute Rose (Shellie Chapman aka Tori Black) goes to a hotel to meet a man who seems like the perfect guy things soon change and she suspects he could be the killer …or worse a Werewolf!"
With this film, Tori Black joins the ranks of adult stars that have crossed over into horror film work. The lever expanding list contains several impressive talents including Sasha Grey's starring role in the 2009 film Smash Cut and Sean Paul Lockheart who will be taking a starring role in the Tim Sullivan segment of Ariescope's 2011's horror anthology Chillerama.
While I am personally unfamiliar with Tori Black's previous work, I must admit I'm pretty excited to see how Half Moon turns out. I'm a fan of a solid werewolf film.
A UK DVD release date has been announced for director Marcus Graves's serial-slasher film Choose.
Though the film, which according to IMDB is a story in which "A journalism student tracks a killer with the help of her detective father and a therapist." has seen some festival play in the US, where it was made, it has yet to secure a US release date.
Choose will be available on UK DVD on January 24, 2011. Preorders are now available via Amazon UK (www.amazon.co.uk/Choose-DVD/dp/B003ZHVBDK)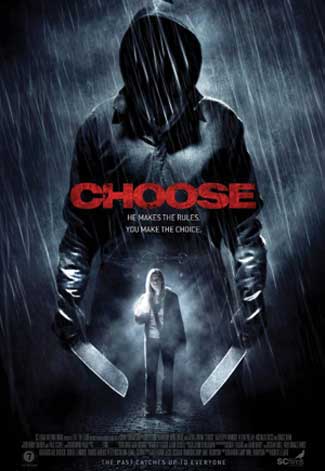 At the Box Office, Black Swan broke the top ten, coming in at 6th place in the Box Office and took in over  $3,300,000 jumping from 18 screens last week to ninety this week. While not quite as overwhelming a performance in per screen average, dropping from  $88,000 per screen to $36,000, there is no bout that Black Swan is still showing very strongly and will no doubt continue to do so as the release of the film continues to expand.
In comic book news, the Shadowgirls Season 1 trade paperback is now available for  preorder from  th3rdworld.com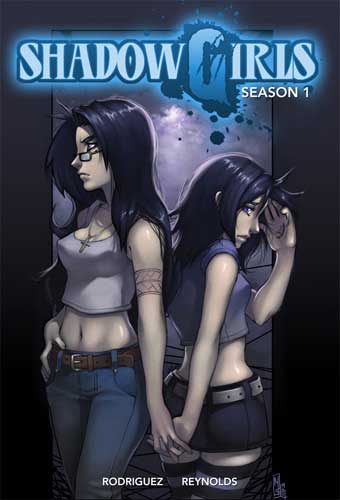 Shadowgirls is a webcomic by writer David A. Rodriguez and artist Dave Reynolds. The synopsis from the Shadowgirls website follows:
"At the tender age of fifteen, Charon McKay disappeared from the small coastal town of Innsmouth. When she turns up, nine month later, she is incoherent and raving; and slightly more surprising…pregnant. No one knows who the father is and even Charon is unable to remember what happened to her. The only thing people know for sure is that she gave birth to a beautiful baby girl named Rebecca Sue McKay and that both her and her mother are decidedly strange. In fact, most people stay away from them entirely. But Charon and Becka have more immediate worries. Strange creatures have appeared in Innsmouth and awaken dark and terrifying powers within the girls. Only the Shadowgirls can stand against this ancient threat…if the power doesn't consume them first."
Shadowgirls Season 1 trade paperback is available for preorder for only $24.95. A special artist's edition is available for $34.95 and includes a one of a kind sketch from artist Dave Reynolds.
That brings our time for this week to an end. But before we nail the lid shut on this coffin, I'd like to take a moment to wish a very happy birthday to Robert J Williams.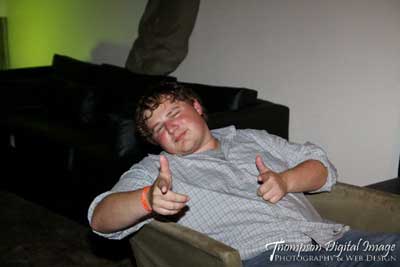 Between working on award-winning documentaries for PBS and cutting sizzle reels for international sporting networks, Robert is making his mark in the horror genre. Starting  off in horror as a location assistant on Michael Bay's A Nightmare  on Elm Street, Robert has lunged forward and is editing two feature length horror films in 2011 (Into the Darkness and Raymond Did It) Not too shabby for a guy who is turning 24 today!
Many Bloody Returns,
Travis Legge