Magnet Releasing Takes US Rights to BLACK DEATH
New York – October 20, 2010 –The Wagner/Cuban Company's Magnet Releasing, genre arm of Magnolia Pictures announced today that it has acquired US rights from HanWay Film to Christopher Smith's BLACK DEATH. Starring Sean Bean (The Lord of the Rings), BLACK DEATH is a creepy, pitch perfect medieval period film that expertly channels such UK classics as The Wicker Man and Witchfinder General. Christopher Smith's cult hit Severence was distributed by Magnolia in 2007.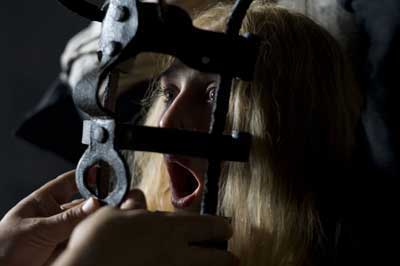 BLACK DEATH made its US debut last week at LA's Screamfest, where it took home several major awards: Best Director (Chris Smith), Best Actor (Sean Bean), Best Cinematography (Sebastian Edschmid) and Best Musical Score (Christian Henson).
Bean stars as Ulric, a grim emissary from the Church, who leads a young monk (Eddie Redmayne) and a band of violent vigilantes and war veterans through the English countryside. Armed with blood-chilling torture devices, their mission is to stamp out suspected paganism in a village that remains untouched by the black plague, even as the rest of Europe grimly succumbs to the pestilence.
"BLACK DEATH simmers with a kind of terror that's all the more haunting cause it's real," said Magnet SVP Tom Quinn. "It's another great example of why
Chris Smith is one of the most versatile directors working today."
"BLACK DEATH is a film that I am immensely proud of, and I'm so pleased it has found such a great home for its US release," said director Smith. "On the one hand it is a violent historical drama and on the other, a terrifying horror movie, in which the more realistically I shot the past, the more it reflected the present. A time when in spite of the fact people were dying of the plague, they still found the time to torture and kill each other."
The US deal was negotiated by Magnet/Magnolia SVP Tom Quinn with Tim Haslam from Hanway. Magnet is planning a first quarter 2011 theatrical release. BLACK DEATH marks Magnet's third major acquisition announcement this week, following André Ovredal's The Troll Hunter on Monday, and Brad Anderson's Vanishing on 7th Street on Tuesday.
Check out BLACK DEATH online:
blackdeathfilm.com/
www.facebook.com/pages/Black-Death/151438478227627