Magnet Releasing will release BABY RUBY in theaters and VOD February 3, 2023
Director Bess Wohl and star Noémie Merlant will be available for select virtual print, online, and podcast interviews on Tuesday, January 31st.

Written and Directed by Bess Wohl
Starring Noémie Merlant and Kit Harington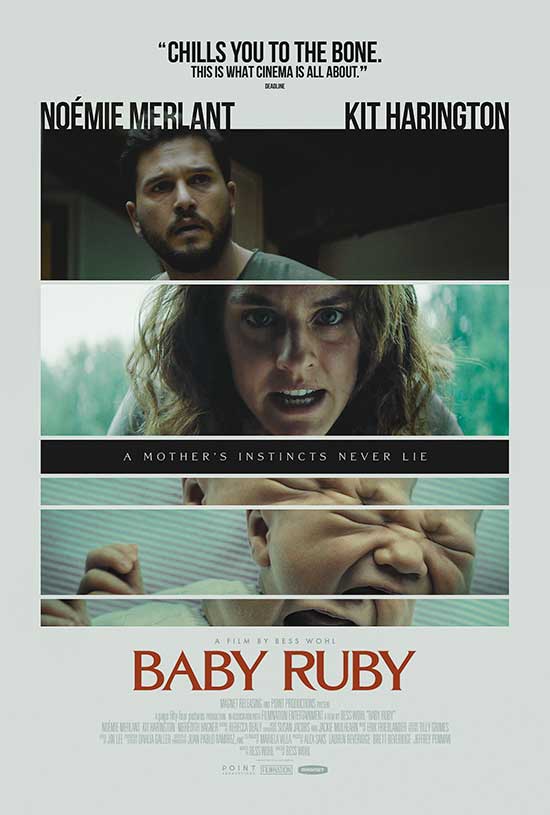 BABY RUBY tells the story of Jo, a successful lifestyle entrepreneur who is happily pregnant, awaiting the arrival of her first child. But soon after Jo welcomes baby Ruby home, something starts to feel off– even though she's assured it's all perfectly normal. Is something wrong with her? Is something wrong with Ruby? And why are the seemingly perfect neighborhood moms so desperate to befriend her? As Jo fights to protect herself and her baby, she is plunged into a waking fever dream where everyone is a threat and nothing is what it seems. At last, she must confront the truth of her own darkness and contend with the ultimate human sacrifice: The one mothers make for their children.
89 minutes