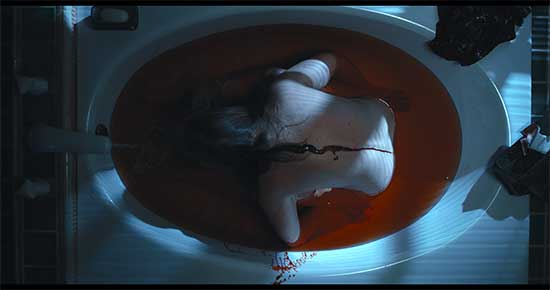 RED-BAND TRAILER
T W I S T E D
Now showing in select theaters and On Demand
Northing hurts like family.
Now screening in select theaters and available on Demand, writer/director Vibeke Muasya's unnerving Danish horror-thriller TWISTED.
When Hannah's flirt, Andy, is found shot to death, her mom Silvia, steps in to defend Hannah until she finds her gory sexually violent drawings. What is Hannah hiding? Silvia decides to protect her daughter at all costs. Starring Madeleine Masson and Karen Leigh Sharp, TWISTED's Rotten Tomatoes audience score is skyrocketing, presenting sitting at over 90 percent.
Said Muasya, "I wanted to make a female driven thriller about the unspeakable – the destruction of a human being. Destroyed by misplace love and mother protection. Having grown up with a paranoid mother who often suffered from psychosis, it has mattered to me to create a story evoking the claustrophobic feeling of being in a bond with a person whom you both love and hate. A person who will ultimately destroy you if you do not destroy the relationship. We produced this film low-budget but rich in artistic freedom. It took a village of 'crazy' woman and a few good men."