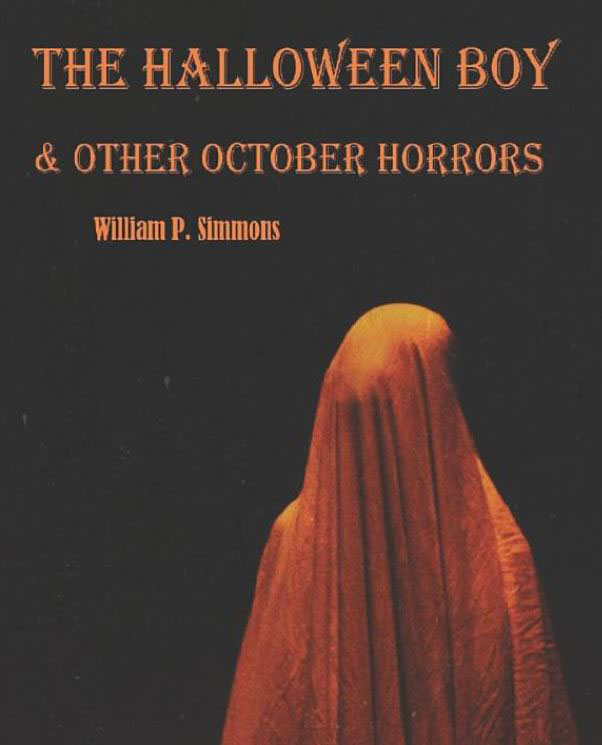 On Halloween, when the veil is thin between the living and dead, they come. The October People. With souls dark as caskets and eyes simmering flames, their touch is freshly turned earth and their call the lonely rustling of dead leaves. Follow these damned autumn souls in THE HALLOWEEN BOY & OTHER OCTOBER HORRORS, a chilling collection of All Hallows fear and fantasy by critically acclaimed author William P. Simmons (We Feed the Dark).
Experience the terror and delight, the dread and wonder of Halloween with "a writer whose approach is both unique and unconventional" (Publisher's Weekly) and whom World Fantasy Award winner Adam Nevill (The Ritual) says "draws from a well with waters dark and deep to cultivate his surprising and inventive tales of horror."
Samhain. Halloween. All Hallows Eve. These words summon leaf-swept midnights and yawning graves, ghosts wandering moonlit streets and dark candy feasts; creepy disguises, Jack-O-Lanterns, and whispered tales of the dead. On this Witches' Night we dress up our fears in seemingly harmless rituals and jest at the unknown. But a darker Halloween lurks beneath the frivolity, old as sin and grim as the human heart. Spirits peer hungrily from masks. Spectral nightmares reach from shadows. Memories grow skeletal faces. THE HALLOWEEN BOY & OTHER OCTOBER HORRORS submerges you into the melancholy, exhilaration, and mystery of this Night Between Worlds.
In the Catskill town of Harper's Mill reality is as restless as the dead. On Halloween everyone is a monster, and nothing is as safe (or sane) as it appears. A sinister Halloween party reveals a child's secret identity. A neglected boy is stalked by a crumbling evil from the cornfield. A pumpkin washed in a father's tears invites a dead son home. Spook Men grant a mother's darkest wish. A dead clown's smiles become infectious, and a witch's eyes, once opened, know your deepest secrets. A prankster opens both skin and bags for sweet treats, and once a year even Death wears a disguise. And the season of October becomes a bridge between love and death. These and other October People await you in stories that are both a trick and a treat.
Leave an offering for the dead, carve a hideous pumpkin face, and open your soul to the terror and transformation of Halloween. Before the book closes, you might discover that you, too, belong to this goblin night.
Available as Kindle and Trade Paperback from Amazon: https://www.amazon.com/dp/B0BHG1HKH4