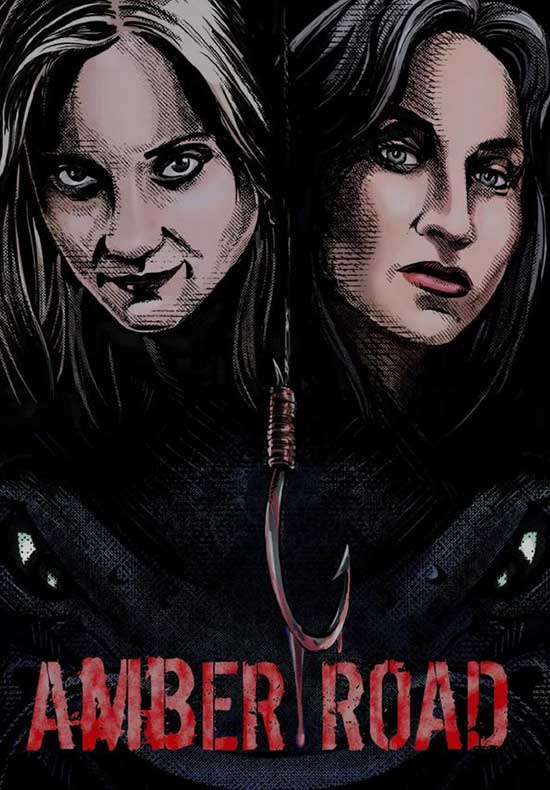 Koa Aloha Media's latest movie, "Amber Road" received six honors in the recent Vegas Movie Awards, including wins for Best Feature, Best Actor (William McNamara), Best Actress (Janet Wang), and Best Ensemble Cast. Additionally, a red band trailer has just launched revealing more gore and promises to soak the screen in blood in this horror/mystery.
Additionally, "Amber Road" has landed a premiere at the Cinemark 18 and XD in Los Angeles as part of the Culver City Film Festival on December 3, 2022.
"Amber Road" tells the story of a place in the digital universe where anything can be bought, sold, and traded. Anything. A husband and wife awaken to find themselves trapped in a basement dungeon at the hands of an apparent serial killer driven by the demands of dark web visitors hoping to unleash their most sinister depravities. Meanwhile, a deputy investigates the mysterious death of her husband, which may tie everything together. However, nothing is what it seems.
The cast includes well known faces, including William McNamara ("Copycat"), Robert LaSardo ("The Mule"), Tom Sizemore ("Saving Private Ryan"), Mike Ferguson ("Amityville Uprising"), Vernon Wells ("Commando"), Elissa Dowling ("The Most Dangerous Game"), Rachel Riley ("The Electric Man"), and Jed Rowen ("Pretty Boy"), along with a core of veteran actors giving thoughtful, strong performances.
Amber Road Trailer 2022 from Koa Aloha on Vimeo.
According to director, B. Luciano Barsuglia, "We are currently looking at distribution for the project. We have high hopes for this movie and are eager to get it in front of horror audiences. The Culver City Film Festival is a great opportunity for audiences to see it first."
While Koa Aloha Media makes plans to get "Amber Road" in the world, they are also in pre-production of their next project, "Herbert West: Reanimator," an 8-episode production that promises an updated and new take on the universe of HP Lovecraft lore.
More information about "Amber Road" can be found on the official website at