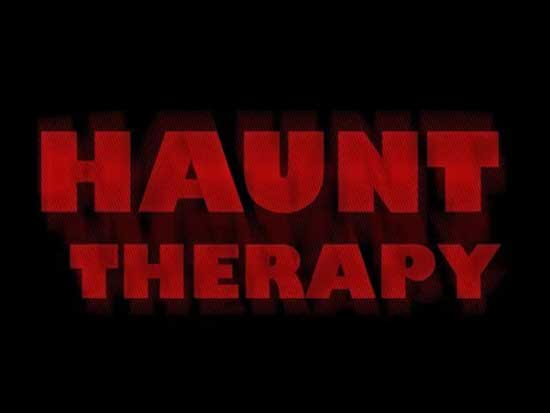 Richmond, VA – Geek Wellness Education, a 501c3 mental health non-profit that serves the Horror and Science Fiction fan communities, has released their Haunt Therapy documentary short for free viewing on Youtube at Haunt Therapy   Mental Health Documentary Short
Directed and edited by make-up FX artist and self-portrait photographer Maddi Rose, Geek Wellness Education meets with 4 professional Halloween scare attraction actors from Virginia. They explore their own individual mental health issues, and how working in the Haunt industry has helped them cope with their struggles.   include bi-polar disorder, manic depression, ADHD, CPTSD, sexual assault, anxiety, eating disorders and loss of loved ones, and Haunt helps them find confidence and a sense of community. The goal of the film is to show how important this career can be for those who are in it… and to put a human face on the monsters who terrify us. The documentary world premiered at the Haunters Against Hate 2 convention in Lexington, Kentucky on Saturday July 9th, but is debuting online in time for the Halloween season.
Geek Wellness Education Inc began as tribute to the late Child's Play writer/Child's Play 2 director John Lafia, where the Horror Heals tribute panels at Horror conventions discussed his life and career, whenever possible featuring appearances from actors who worked with (such as Tamara Glynn of Freddy's Nightmares) and included a video feature from acclaimed psychologist Dr Janina Scarlet on the Psychology of Horror. In a little over a year, the non-profit has grown to include special events for children who are dealing with depression or life-altering illnesses, a wide variety of special events and panels, and they have joined the Mental Health Storytelling Coalition. 
Maddi Rose is a self portrait artist, photographer and make-up effects professional who has developed a following online for her tributes to iconic characters as well as her own fantastical creations. She's also a cinematographer who has directed commercials, music videos and her own Horror shorts.