Interview with Justin Harlan and Madeline Koestner (Skate or Die Film Festival)
October 7th and 8th, 2022.
GET TICKETS
https://skateordiefestival.bigcartel.com/
Something has awakened outside of Philadelphia, in the Northwestern suburbs of Montgomery County. Blending roller skating, live music, local film, retro screenings, podcasting, international films, and much more, the inaugural Skate or Die Film Festival is arose from the depths of the Schuykill River, ready to conquer the festival world.
The event will be taking place at the historic Ringing Rocks Roller Rink in Pottstown, PA – the home of Rockstar Roller Derby and a popular roller skating venue that has been part of the community's fabric since it was originally built as an entertainment pavilion in 1894, before becoming a popular roller rink in the 1950s.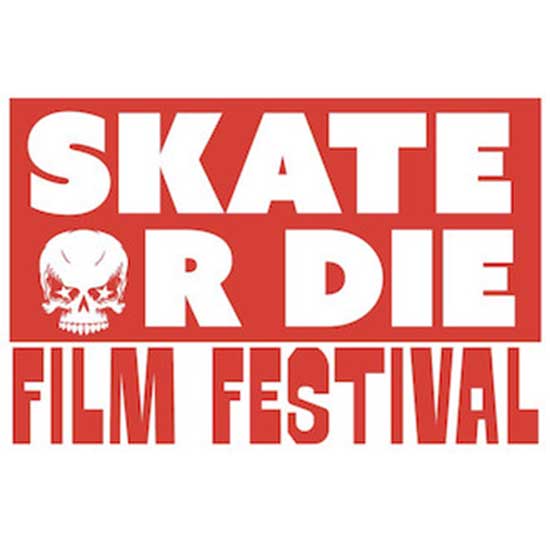 Along with local marketing and web gurus Red Bearded Marketing, The Farsighted and Rockstar Roller Derby present this inaugural edition of Skate or Die Film Festival, packed with films, music, podcast, skating, and much more on October 7th and 8th, 2022.
This year's features include a retro screening of 1987's The Gate, presented by the Lehigh Valley's premier screen printers, Lehigh Valley Apparel Creations, and the US big screen premiere of Ozploitation roller derby horror gem Murderdrome, presented by Ochotny Wealth Management. A third main feature film, yet to be announced, will be joining the fray in the coming weeks.
Hi Justin, it's awesome to talk to you. Thanks for taking the time. So, please tell us how all of this started?
Justin- Thank you for the coverage. This is our first year, and we're looking for everyone that will be in the local area. I wanted to put a film festival together for years now. I've been involved with other festivals, and the most notable festival was for the Buried Alive Film Festival in Atlanta. Friends of mine run that festival, and they needed some help with press stuff, and social media. It wet my whistle for me wanting to do my own thing. My wife plays roller derby, and during the pandemic my wife's roller-derby team, took over at Ringing Rocks Roller Derby rink.
Hi Madeline, it's great to talk to you. Welcome to the zoom meeting. Please tell us how you got involved with everything?
Justin- Madeline is a film festival veteran.
Madeline- Hi! I've been passionate about film festivals for more than the last decade. I volunteered for the Tribeca Film Festival. A few years later I started my own festival called the Philadelphia Unnamed Film Festival, and I worked on that for the first three years. I started a second fest in San Francisco called the Unnamed Footage Festival which focuses on found footage horror and first-person film. It's the most niche film festival in America, that's what I like to tell people. Skate or Die is the third festival that I'm involved with this year, which kind of rules for me. Skate or Die might be the coolest event of the three because of the bands, the food, films, and events. I'm really excited about it. I met Justin when he was covering the Unnamed Film Festival as a journalist, and he was so cool and nice. We wound up talking outside of the festival organizer and journalist, and we became friends. He is a natural.
Justin- Thank you, Madeline.
Do either of you have any advise or words of wisdom?
Justin- I know with this festival, I wanted this festival to be something different. What ends up happening is you sit around, watch movies, and wind up bullshitting in the lobby. I wanted to set myself apart, and bring in a team of knowledgeable people. We have everything from the skating rink, we have a bunch of live bands. I have been planning concerts since I'm a teenager. We have a big vending area, and food trucks. I just announced that we have a beer sponsor, they are donating a couple kegs of beer. We will be giving free beer, as long as your twenty-one and up (21 and up). Harris Hill Brewing Company will be donating the beer for our kick-off party, and I think that's fun. I think my advice would be to be what you want to be and do something different. I think it's great that Madeline is part of the Unnamed Film Festival because it's something different.
Madeline- Just to piggyback off of that. Every time I work on something my goal is to create an event that I would want to buy a ticket to. My advice for people would be, don't do it for money and don't do it for clout.
I think this is one of the most unique festivals ever. I'm so excited for this festival.
Madeline- I'm excited about the music.
Justin- Yes, we really to be unique.
Madeline- I have always wanted to bring music in. It's so cool.
What can the two of you say about the films that will be screened at the festival? I know THE GATE will be screening? Is there anything you both can talk about?
Justin- Yes, we really wanted to do something that was family friendly too. We have a live Podcast and we will have giveaways. We have a fun early part of the day, and then our eight o'clock-ish feature is a movie called MurderDrome (2013) which is an Australian film that I've been wanting to play at a roller rink from the moment I saw it. It's out on DVD and people can check it out but it will be played on the big screen here. Our late-night feature for Saturday will be The Profane Exhibit, which just had it's premiere in Buffalo, and it will get it's Philadelphia area premiere. It's an extreme horror-anthology, not for the faint of heart. We'll be introducing it so people know what they're getting into. We're excited to show it.
Madeline- We have a couple of secret screenings that we cannot announce, one is a film that was shot in Pennsylvania, and we're pretty sure it's going to be a big title next year. We will also be doing another secret screening.
Justin- The Friday Night screening I may get permission to release it but people need to come and see it. We have several short films, and one that was filmed in New Jersey called Bronco, it stars independent wrestler Jeff Cannonball as a killer clown. Jeff will be there with his wife, selling merchandise and hanging out. That's going to a world-premiere. There is a lot of local people and local stuff involved. We will be doing Q&As. I'm really excited.
What was the process like to pick the films?
Madeline- We did submissions for the local shorts. We wanted to encourage the people in Pottstown and the surrounding areas.
Justin- MurderDrome was one of the reasons I wanted to put this festival together. The Gate was something we all loved and these other films were a group effort. We also inserted some that we knew of, and loved.
What's next and will you guys do the festival next year? I'm so excited for this festival. I hope it continues.
Justin- Yes. I already have some films in mind. It just so happens that there is a movie that might be interested in premiering with us next year. I expect it to go well this year and I'm planning on doing it again for years to come. I hope people can come out and join us. Between now and Labor Day we have these VIP pre-sale packages for sale. They come with a bunch of cool extras.
The VIP package looks awesome.
Madeline- I have a Podcast with my attorney and he thought it would be funny to start a Podcast called, Madeline and her Attorney Watch Movies. It's available of Spotify, iTunes, anywhere you can find a Podcast. After this, I'll be gearing up for the Unnamed Footage Festival. I always have a million projects. I do special effect horror make-up. I have a couple of movies coming out that I worked on.
How long have you been doing special effects make-up?
Madeline- Since, I was in high school. I went to college for film and sculpture, because I was training to do a make-shift special effects degree. My day job has nothing to do with this but I continue to do this because I love horror movies, and I love playing with blood.
Is there any chance that you will be making a film?
Madeline- Oh no, you asked the question.
I did, I always have questions.
[Laughing]
Madeline- I do secretly write scripts, and I am working on a short film.
What do you both want to say to everyone that will be attending the Skate or Die Film Festival?
Justin- I want people to come and have fun.
Madeline- If you're there, find me and give me a high five, and lets party.
I thank you both so much for taking the time to talk with me for Horrornews.net.
Justin- Thank you, Janel
Madeline- Thank you, Janel
Stay up to date with everything.
https://farsightedblog.com/skate-or-die-film-festival/
https://skateordiefestival.bigcartel.com/
https://rockstarrollerderby.com/
https://redbeardedmarketing.com/
http://farsightedblog.com/podcast/
https://www.unnamedfootagefestival.com/