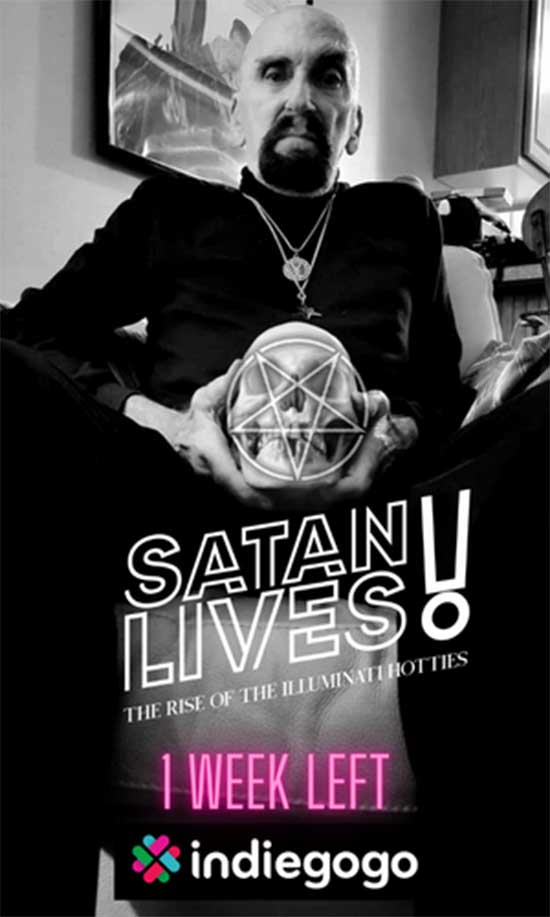 Greetings fans and friends, I present to you Satan Lives: The Rise of the Illuminati Hotties. This movie is presented in SOV format and is full of sleaze, fun and ridiculousness!! We had a lot of fun making this movie and I think it shows on screen. With that being said, this is most likely the last film I will have directed for a long time if ever. I appreciate everyone that has supported me over the years but drilling out new content and not reaching a new audience is very upsetting. I have a few other projects I am attached to after this one coming up but past that I am throwing in the towel. Anyway, I don't want to end on a negative note. If you have ever seen one of my movies you know what you are getting into. This one is no different, it will not disappoint, thank you.
In the summer of 1992, two documentary filmmakers set out to interview the leader of the Satanic church, Richard Lemeau. In their research, they interviewed several members of the satanic church. Some celebrities were also interviewed, as well as Richard Lemeau himself.
In their findings, the two documentarians discovered that a mass majority of people don't believe in God, Satan and even themselves. They also discovered another cult in the making know as the "Illuminati Hotties" , a ruthless terrorist organization set out to rule the world! So the question you have to ask yourself is, Does Satan live?