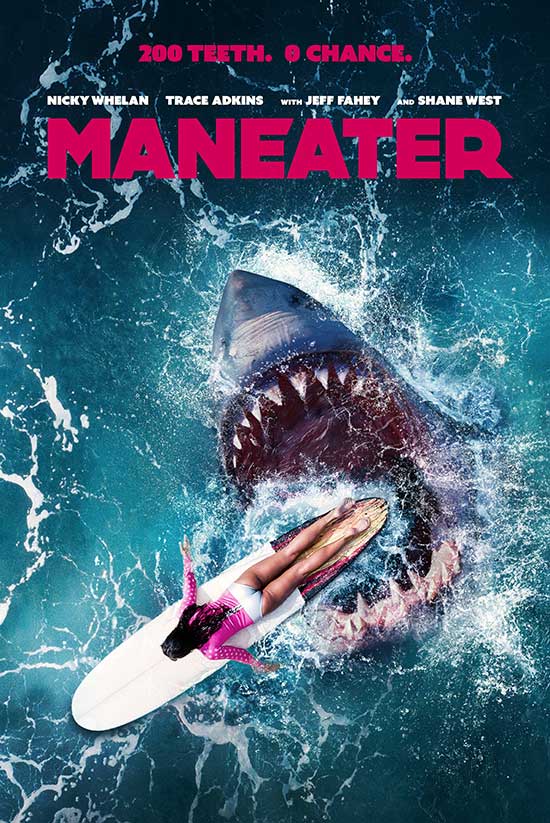 Starring:
Nicky Whelan, Trace Adkins with Jeff Fahey and Shane West
Written and Directed By:
Justin Lee
What better place to drown your sorrows than an idyllic island paradise? That was the idea when Jesse's friends convinced her to not let a broken engagement stand in the way of enjoying her prepaid honeymoon. Their sorrows weren't the only thing going to drown on their trip especially with a man-eating shark swimming just below the surface.
Release Date:
In Theaters, On Demand and Digital
August 26, 2022
Rating: 
Not Yet Rated
Run Time:
86 minutes