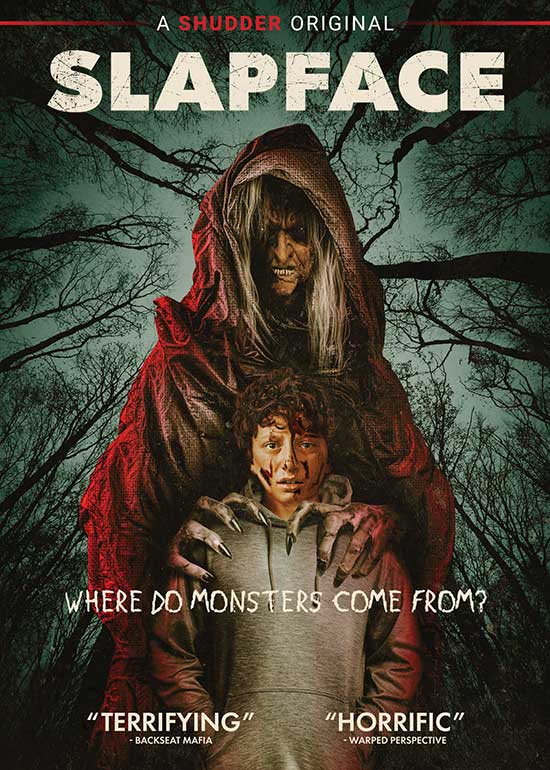 SLAPFACE | Available on VOD, Digital HD, DVD July 26th
Directed and Written by Jeremiah Kipp
Starring August Maturo, Mike Manning, Libe Barer, Dan Hedaya

After the death of his mother, Lucas, a loner who lives in a rundown home with his brother, Tom, regularly seeks solace in the nearby woods. With his only "friends" being a group of female bullies, he keeps to himself most of the time. But, after a strange encounter with an inhuman monster, Lucas begins to withdraw from others. When the two reach a tentative trust, a bizarre friendship is born, and Lucas is swept up in a series of primal adventures. ​
DVD Bonus Features Include:
Slapface Behind-the-Scenes
Cast & Director Q&A Video
Behind-the-Scenes Photo Gallery
Our supply is limited for SLAPFACE, so please request your copy for review today!  We would appreciate inclusion of the title in your VOD, Digital HD, and DVD listings for July 26, 2022.